Many of us know we need a passport to travel internationally. What you might not know is that your passport actually needs to be valid for months longer than you think. Many countries require 6 months of validity. Others require less. Here's what you need to know to make sure you don't get stuck at the airport before your next international trip.
What is the 6 months validity rule for passports?
Your passport should have at least six months of validity if you're traveling internationally.  Many countries will deny you entry if your passport isn't valid for at least 6 months after your last day of travel. For example, if you've booked a getaway to Belize and plan to stay until March 1, 2019, your passport cannot expire before September 1, 2019. The rule is a requirement of other countries accepting foreign travelers and not a requirement of the U.S. government, which is why many people aren't aware or simply forget. Countries enforce the rule because they don't want to risk travelers and tourists overstaying their passport's validity. If you do overstay, you'll be hit with hefty fines and possible deportation. So, if your passport has less than six months until it expires, it's time to renew!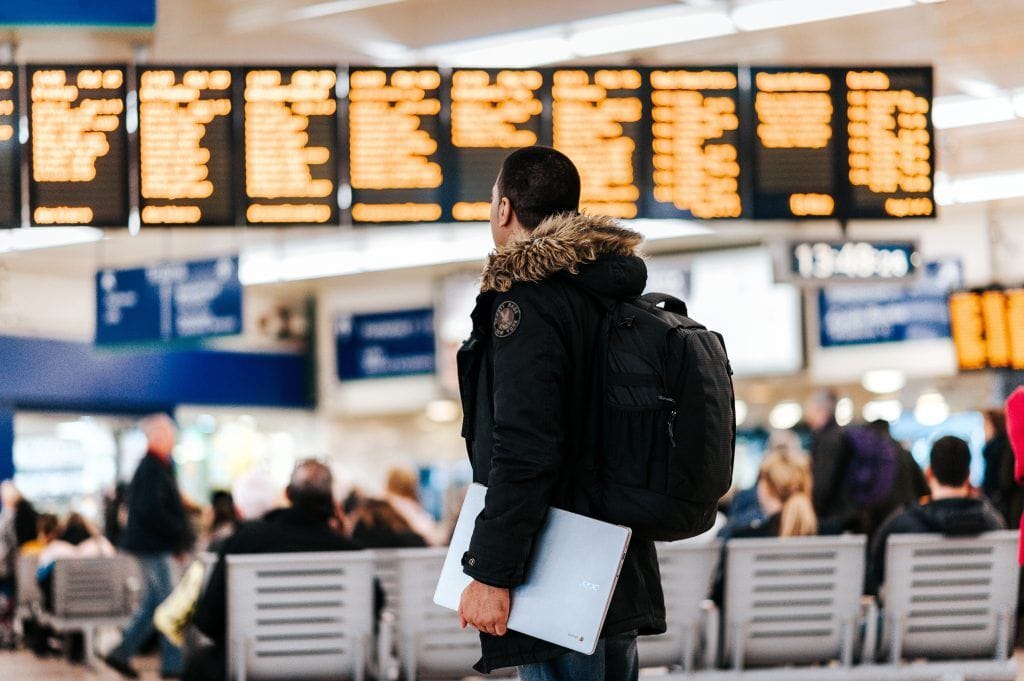 Need to renew your passport? Get 25% off door-to-door passport renewal here. Includes photos, forms, pickup and secure drop-off of your new passport.
Which countries require 6 months validity for passports?
There are more than 50 countries that require the 6-month validity. Each country makes its own rules, which are also subject to change, so make sure you know ahead of time exactly what's required. Here is a list of the most common countries visited by U.S. tourists and travelers that require 6 months validity.
Belize
Bolivia
Brazil
Burma (Myanmar)
Burundi
China
Cote d'Ivoire (Ivory Coast)
Ecuador (including Galápagos Islands)
French Polynesia
Guyana
Honduras
Indonesia
Kenya
Malaysia
Mauritius
Mozambique
Namibia
Nicaragua (currently waived by bilateral agreement)
Papua New Guinea
Philippines
Singapore
Taiwan
Tanzania
Thailand
Timor-Leste (East Timor)
Turkey
Uganda
Venezuela
Vietnam
For a complete list and more info, we recommend the U.S. Department of State website. Simply type in the country you're traveling to and you'll see a complete list of requirements, including other passport info and as well as any vaccination suggestions.
Are there exceptions to the 6 months validity rule for passports?
Some countries are more relaxed about the 6-month validity passport rule. Canada and Mexico, for example, are the two most commonly traveled countries from the U.S. and require only 3 months validity to visit. Again, we recommend checking the U.S. Department of State website for your country's info. While you're there, you'll also see any important travel updates you should be aware of.
Will the Covid-19 disruptions affect getting my passport?
No. Even though many non-essential government services are closed, passports are still processing. Keep in mind that it may take longer to process so we recommend renewing early. This is true for 2020, since there will certainly be a backlog even when the economy opens back up and stay-at-home orders end. This means you shouldn't have to worry about abnormal delays.
A typical passport renewal usually takes 4-6 weeks. We recommend starting the process at least 9 months ahead of time, to be safely ahead of the 6-month mark. If you need your passport in 2-3 weeks or sooner, there are expedited options that will cost an additional $60 and up.
Key passport rule takeaways
In a nutshell, if you don't have enough validity on your passport, you'll only make it as far as the airport. Hundreds of travelers are turned away every month because of this. Don't be one of them. Always have at least 6 months validity on your passport before traveling abroad and don't forget to check the latest updates on the country you're traveling to!
We know getting and renewing a passport can be time-consuming and confusing. We're happy to help! Our Passport Concierge service makes it fast, easy and secure to renew your passport in a hurry.
Need help with other Covid-19 related resources or government services?
We can help with loan and grant tracking, unemployment tracking, job listings, DMV services, TSA PreCheck and much more. Get started here and get 15 days free with this link.