Exclusive: $2M EIDL Loan Cap Go Live Details
Today we've heard from multiple sources — with confirmed screenshots — that the SBA plans to launch "EIDL 2.0" the week of August 16th, which will allow for EIDL loans of up to $2 million, replacing the current $500,000 cap that has been in place since March.
No further details have been released about what actions may be needed — for example, if action will be required on the SBA portal or not.
We have a new EIDL loan increase calculator on our website when you're logged in. We'll keep you posted here and on the Skip Funding Tracker.
Here is a copy of the $2 million EIDL loan cap screenshot directly from the SBA webinar, plus, a screenshot from the AHLA confirming the go-live date the week of August 16th.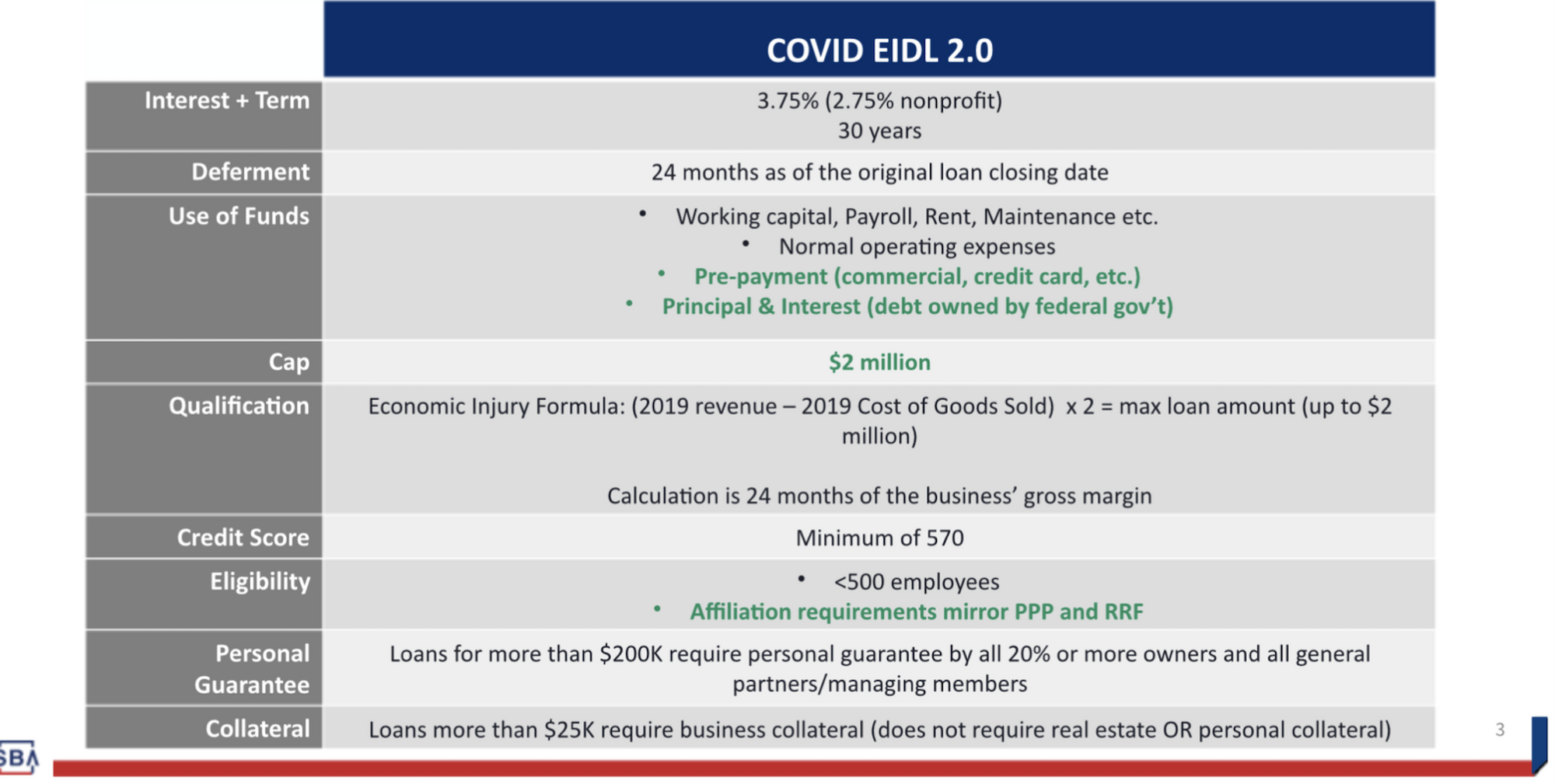 📌 Want more funding opportunities every single week? Try Skip Plus for 2 weeks for free and never miss out on another major funding opportunity.
💸 Serious about extra funding and want personalized 1-1 support?  Limited spots are available here.