Here's What's In Biden's $2.3 Trillion Infrastructure Plan
President Biden shared his vision for a $2.3 trillion infrastructure plan that's focused on fixing roads and bridges, expanding broadband internet access and increasing funding for research and development, including for electric vehicles and charging stations. The plan includes higher corporate taxes to pay for the package.
"It's not a plan that tinkers around the edges," Mr. Biden said during a speech in Pittsburgh, "It's a once-in-a-generation investment in America."
Here's a summary of what's in the infrastructure plan
The $2.3 trillion plan, called the American Jobs Plan, is massive. The NYTimes summarized key areas of expenses (graphics below).
In transportation: Modernize 20,000 miles of highways and roads; repair 10,000 bridges; and, by 2030, build a network of 500,000 electric vehicle chargers.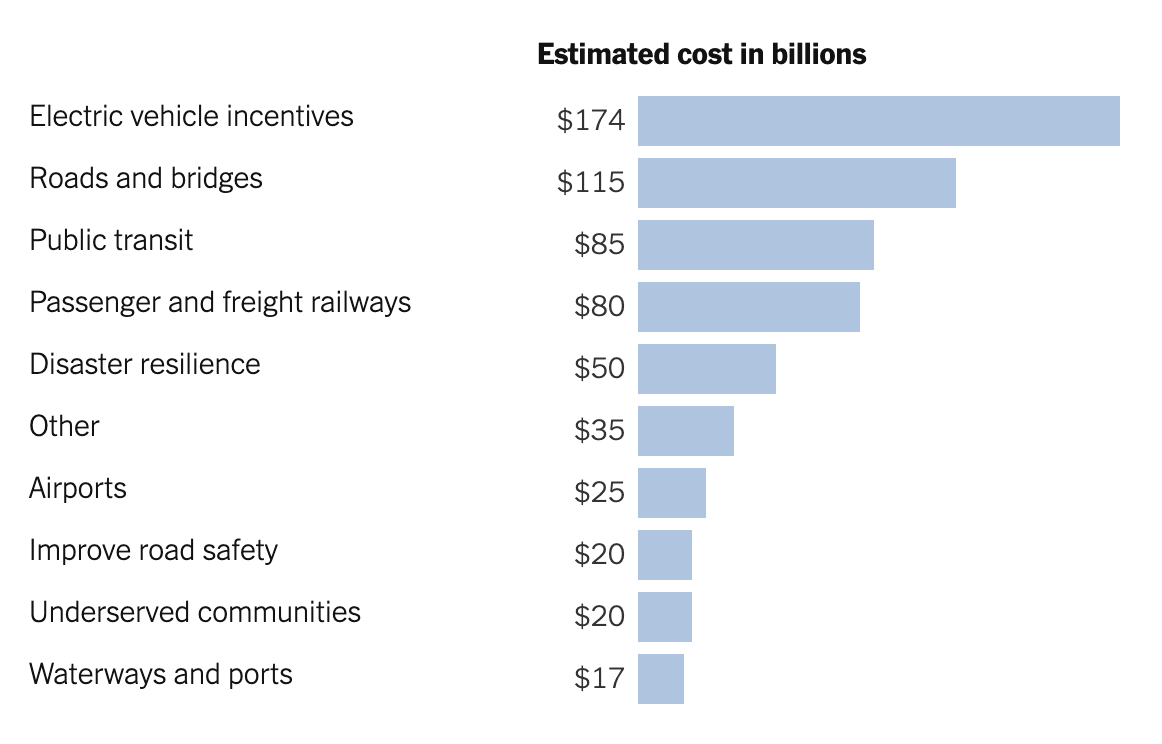 In buildings: To make homes and commercial buildings more energy efficient; reduce the lead hazards of old water pipes; bridge the urban-rural digital divide; and modernize the electrical grid for greater reliability and wider deployment of low-carbon electricity.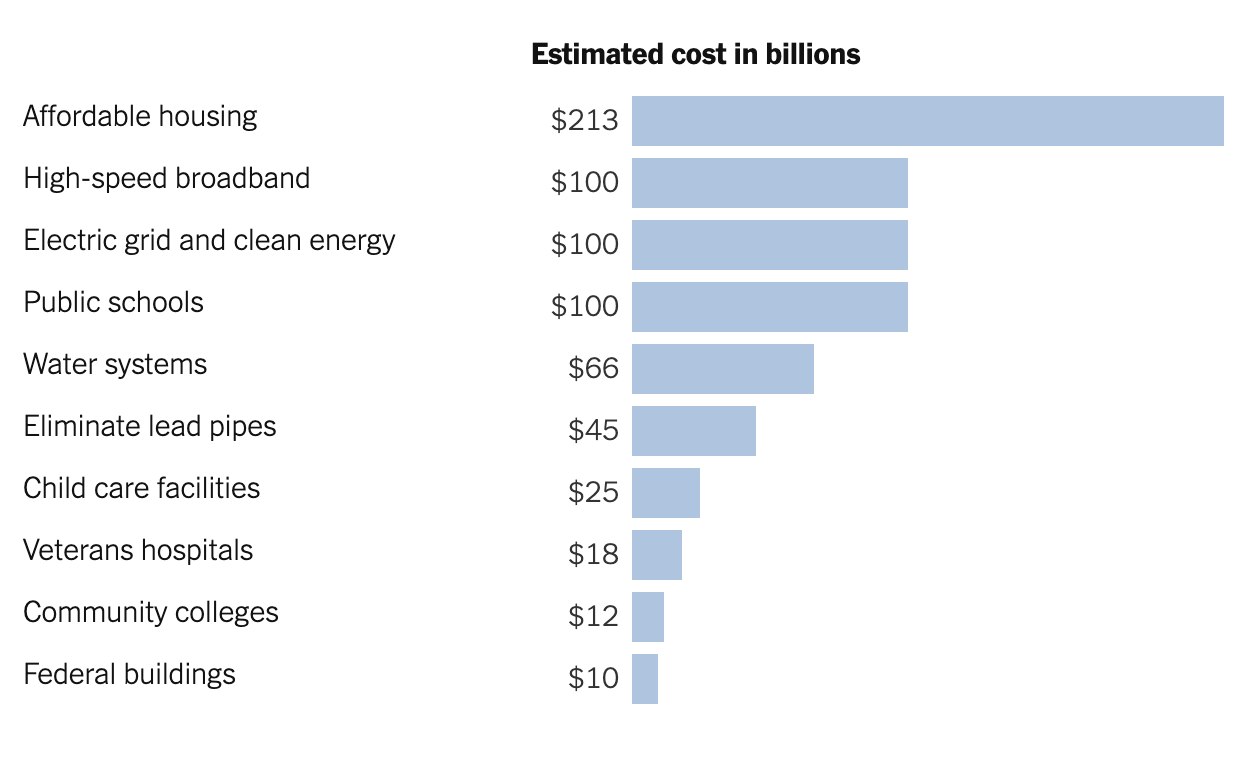 In jobs: The president has said that he wants to position America to compete against China and other rivals in the race to build and dominate industries of the future, like semiconductors and advanced batteries.
This is just part one of Biden's plan
The measure is the first of a two-part economic plan that Biden plans to move through Congress over the next few months. A second plan focused on child care, healthcare and education will be released later this month. Mr. Biden's economic proposals are expected to cost between $3 trillion and $4 trillion over a decade, according to people involved in the proposals. We will keep you updated as more information is released.