Household Incomes Decline as Inflation Remains High
New reports from the Census Bureau and the Department of Labor shed light on the current financial state of Americans and what the future may hold. Despite an increase in wages, many Americans are feeling the impacts of high inflation. Here's what you need to know.
Household Income Decreased in 2020
Tuesday, the U.S. Census Bureau released a report showing that the median household income in 2020 decreased by 2.9% to $67, 521, which is the most significant decrease since 2011. The raw percentage of people living in poverty increased to 11.4%; however, when factoring in the economic assistance provided by the government, the poverty level actually decreased to 9.1%.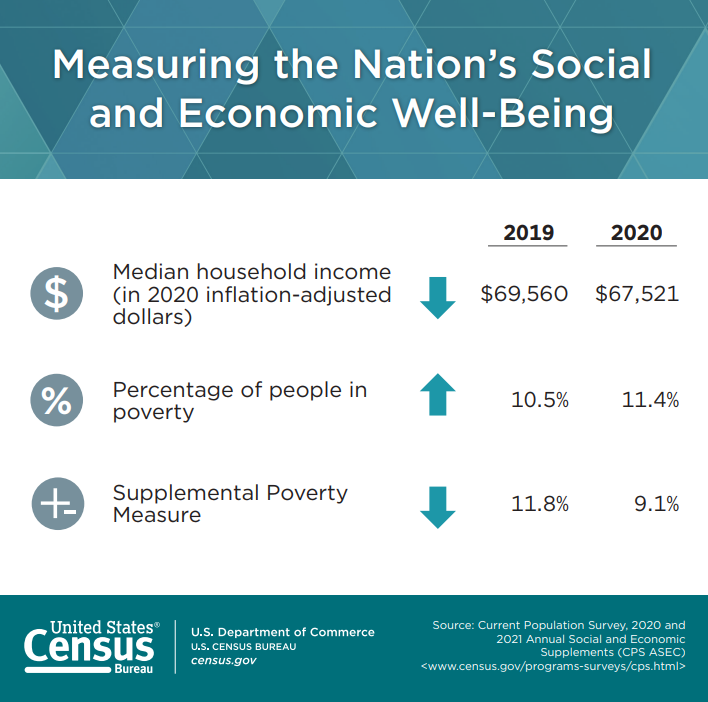 The report also highlights that the actual median income of family households and non-family households decreased by 3.2% and 3.1% respectively. The pandemic is the main cause of this sharp decline, as businesses across the nation closed down temporarily or permanently.
Inflation Remains High
Tuesday, the Department of Labor Statistics released the August Consumer Price Index (CPI) report showing a price increase of 5.3%. The CPI measures the change in price that consumers pay for services and goods, such as food, transportation, and more.
Overall, the August CPI report indicates that the index (overall price for goods/services) increased by 5.3% compared to August 2020. The price of gasoline increased by 42% from last year, natural gas went up by 21%, used vehicles increased by 32%, and food increased by 3.7%.
Between July 2020 and January 2021, the CPI index remained between 1% and 1.4%, but has been steadily climbing since February. It has risen faster in 2021 than it has in nearly 30 years.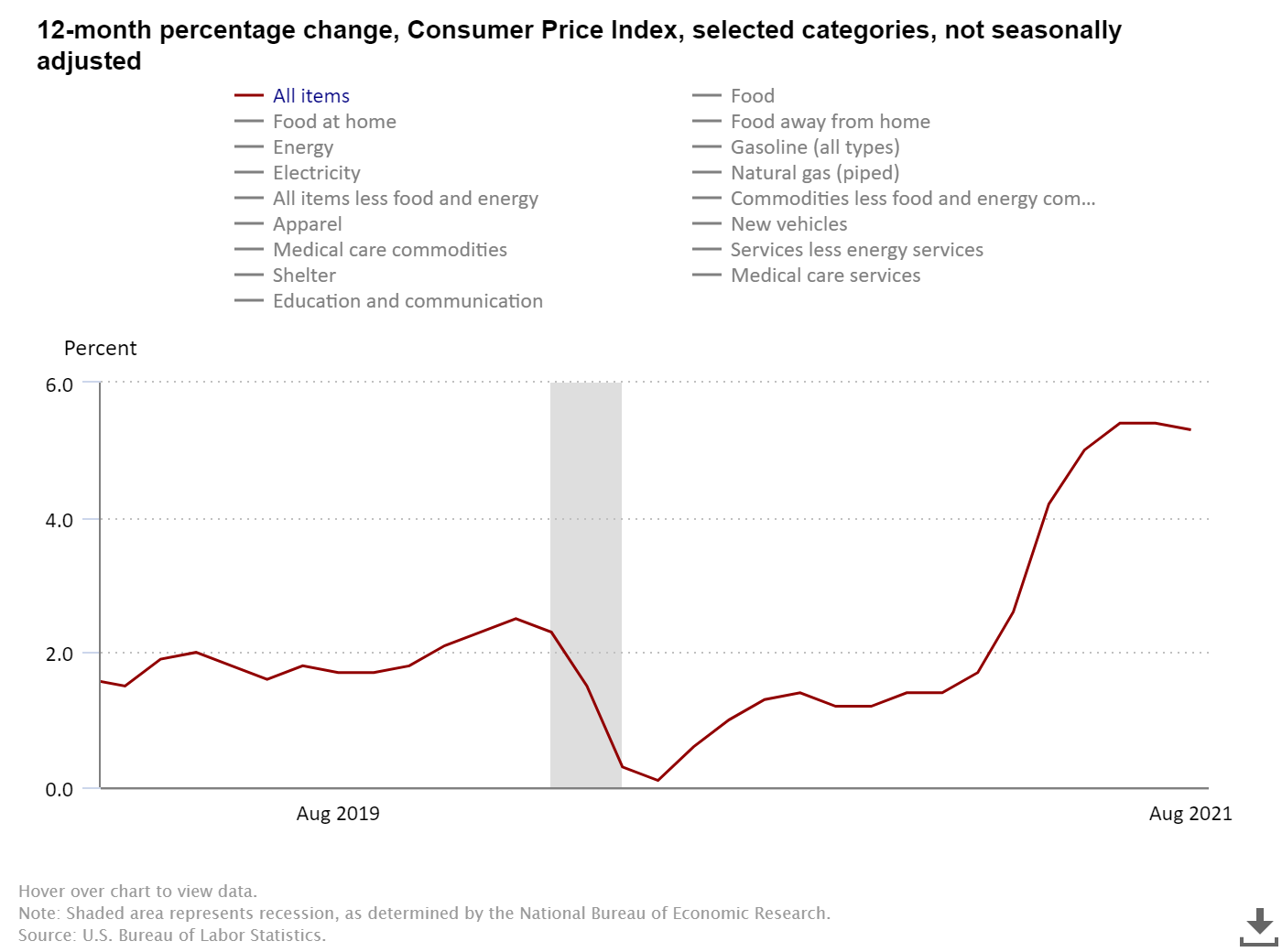 Consumers Have Less Spending Power
The increase in inflation is eating the raises that many workers received this year. According to data from the Atlanta Fed and Department of Labor, wages fell by 1.8% over the year, taking into account inflation, and the lowest-earning workers saw a decrease in real wages of 0.5% in August alone.
Economists believe that lower-income households spent a higher portion of their income on commodities, like gas, utilities, and food. Since a greater portion of their incomes goes to these items, they are experiencing inflation more than others.
The Federal Reserve Bank of New York's Survey of Consumer Expectations found that consumers expect inflation to continue rising. The report indicates that consumers expect inflation to increase by 5.2% in August 2022 and up another 4% in 2024.
Consumers and Businesses May Soon Find Relief
If inflation continues to decrease, it is good news for consumers who have witnessed an exorbitant increase in consumer goods and utilities. Decreasing inflation will also mean that wages will go further as a result cheaper products.
If inflation continues to decrease, it will benefit businesses as well. As the price for goods and services decreases, consumers may have more money to spend. Many businesses are still suffering from labor shortages, but that may decrease in the coming months as well.
📌 Want more government news and business funding options every single week? Try Skip Plus for 2 weeks for free and never miss out on another major funding opportunity or government insights.