How to Claim the EIDL and PPP Data For Your Business
The list of businesses that take out loans with the SBA is public information, but it can be difficult to find and manage. By using the search tools on Skip, you can look up your business, verify the PPP and EIDL loans you have received, claim your publicly available information on Skip, and set up your funding tracker. Here's how to do it step-by-step.
Use the Recipient Search to Find Your Business
To search for your PPP data, head to Skip's PPP recipient search tool. Use the EIDL recipient search tool for EIDL loans and advances. Type in your business name, zip code, or city. This will populate the publicly available data based on your search.

Verify Your Business's EIDL or PPP Information
The results that match your search criteria will populate. Each search result will contain the name of the business, the city and zip code where it's located, the business structure (sole proprietorship, LLC, etc.), and the amount of the loan or grant. This populates from information contained in the SBA's database.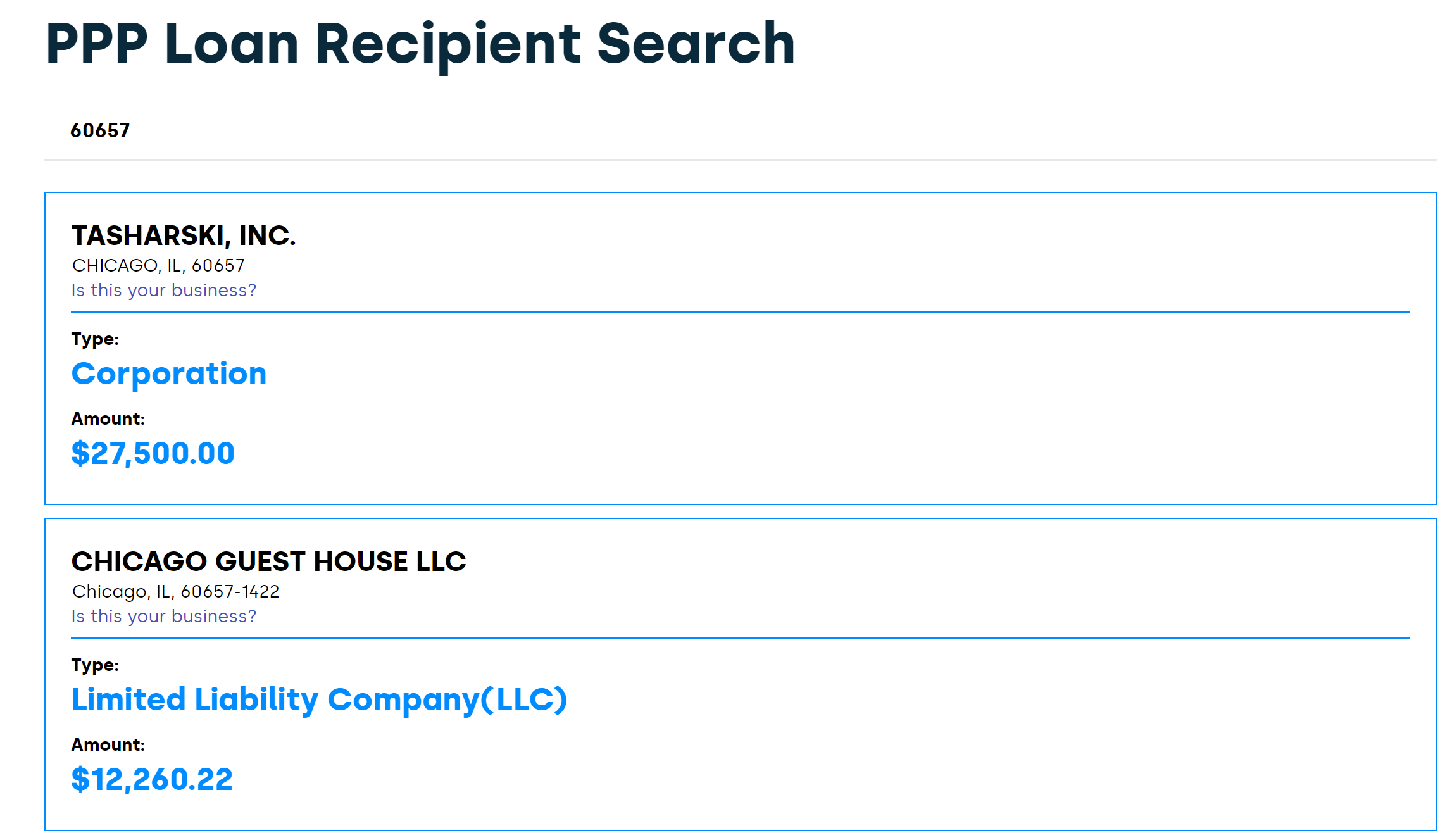 Claim Your EIDL or PPP Business Information
Click on the "Is this your business" link. When you click the link, you will be directed to a page where you will be asked basic information about yourself and your business. Questions will ask for your name, business type, the date your business started, and a website address. Claiming your business is quick and easy, and it ensures that you are in control of this information.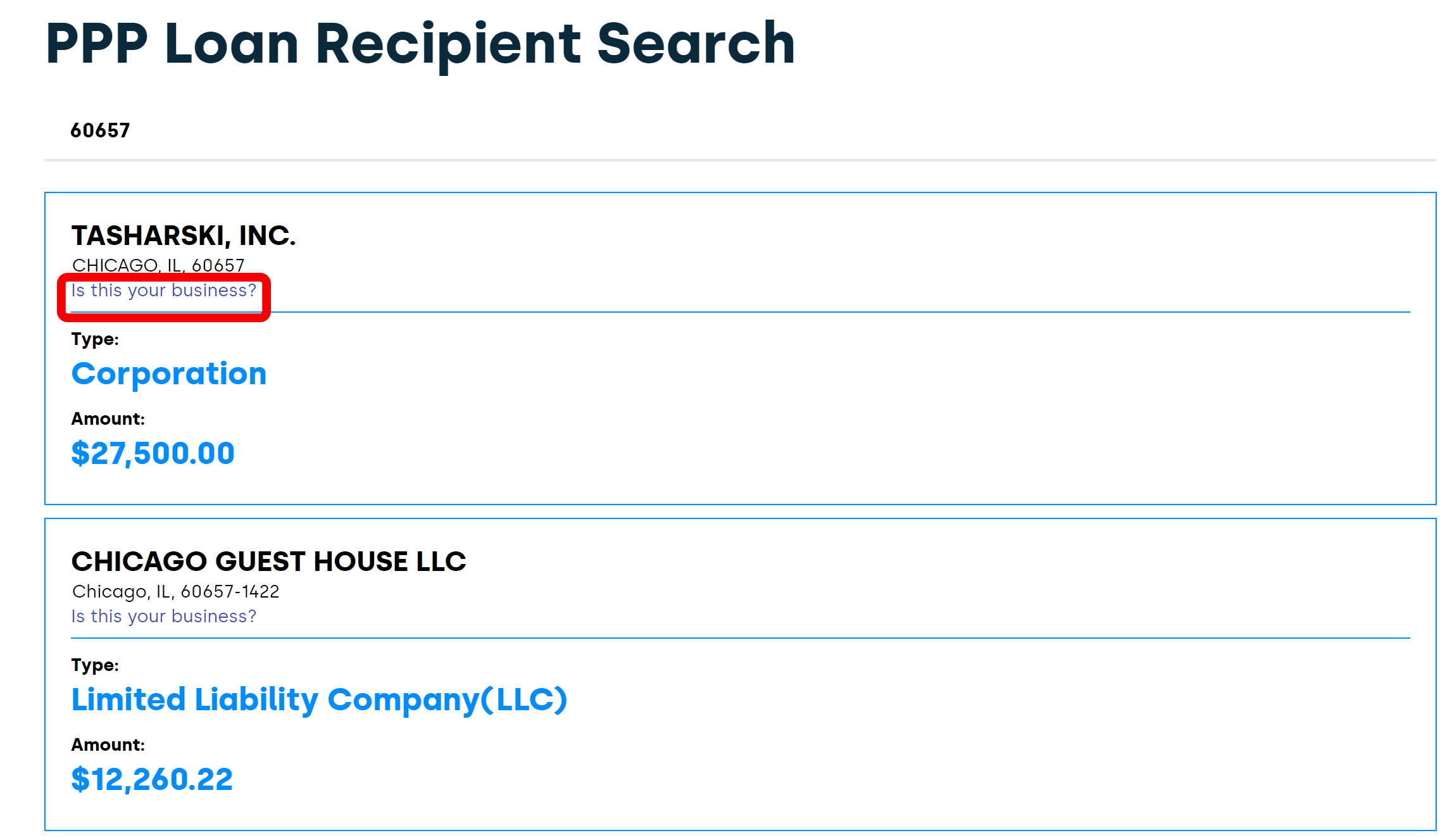 Set Up Your EIDL and PPP Funding Tracker
To set up your funding tracker, download the Skip app (App Store or Google Play). You can link your current funding to the tracker for free.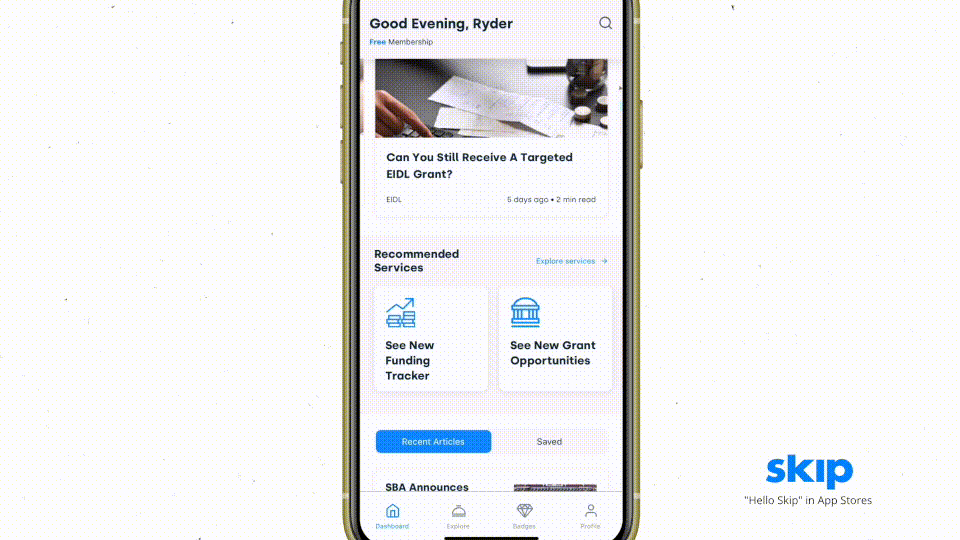 Once you download the app and sign in, click on the "See New Funding Tracker" button. You can now link your business's PPP or EIDL data* to your funding tracker. From there you can set your funding goal and measure your progress, find out EIDL and PPP-related information, get answers to your questions, and find out about new funding opportunities.
Find Help With Your EIDL Application
Many small businesses are having difficulty navigating the EIDL process. If you have questions about the EIDL program, we answered 10 of the most common EIDL questions for you to read. If you need additional help, add your name to our waiting list to receive 1-to-1 personalized support from our team.
*Linking your data means importing your data to help set up the Skip funding tracker and your funding goals. It also allows you to verify the publicly available information about your funding is correct. Skip is a third-party not affiliated with any government entities.