Investigative Report on SBA EIDL Loans
Last week, the Government Accountability Office (GAO) released a 100-page report on the Economic Injury and Disaster Loan (EIDL) program, primarily recommending improvements in communication by the SBA to applicants and fraud-prevention measures.
Here's a summary of the important findings below, along with a video recap. Most of the data from the report goes through February of this year, so does not include the most recent programs — namely Targeted EIDL grants and EIDL Increases — but we cover this weekly on our blog. If you'd like the summary version of the GAO report, here it is.
The 18 Months of COVID-19 EIDL Loans
Here's the timeline of the major legislation and SBA actions over the past 18 months, including all the EIDL loans and grants — and the launch of the Targeted EIDL Advances and the EIDL Increases.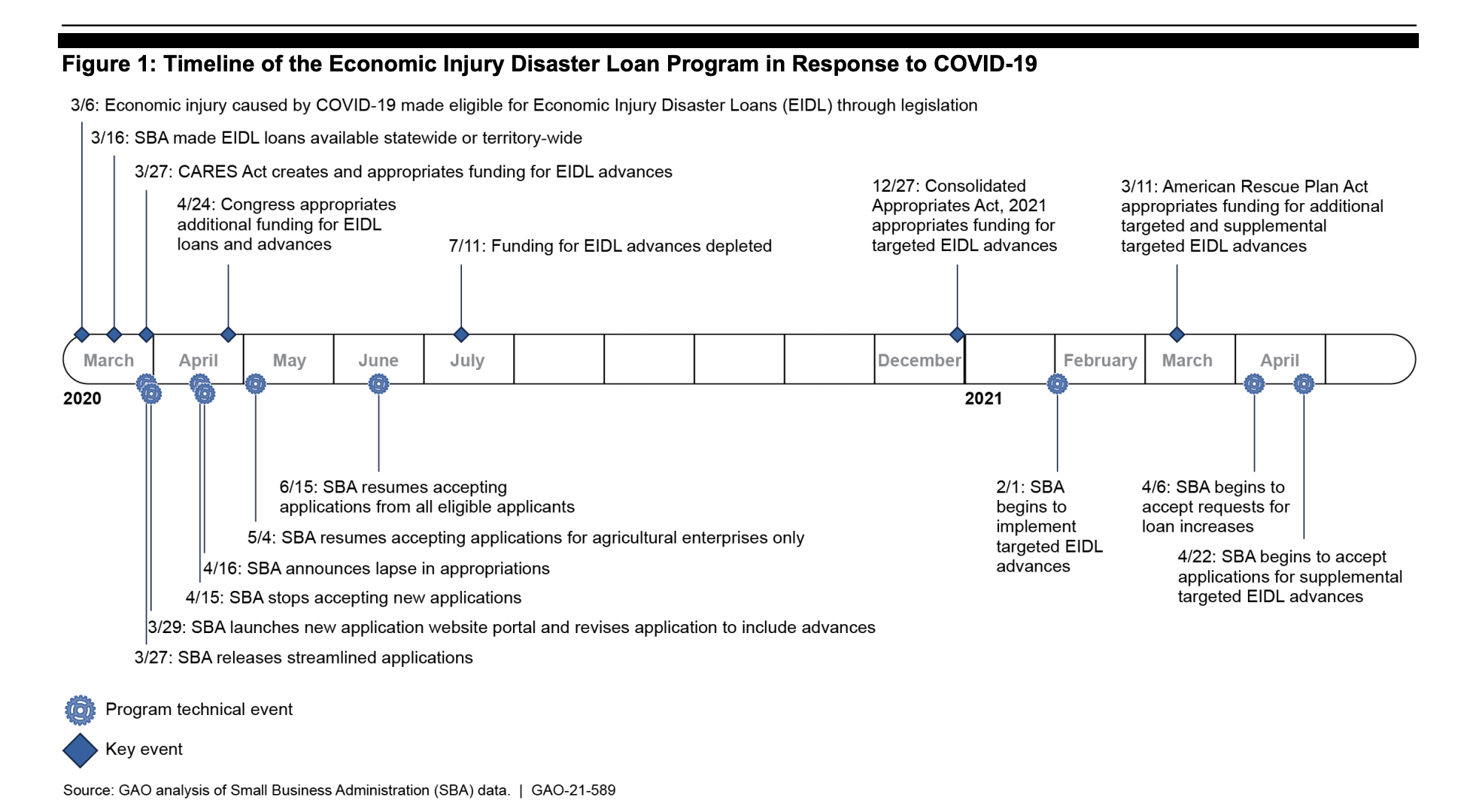 Here's How EIDL Loan Processing Works
Similar to the SBA loan process we recently explained, the report offers a similar picture: Automations are in place to check on eligibility and flag certain things, which are then reviewed by a loan officer for final approval or denial.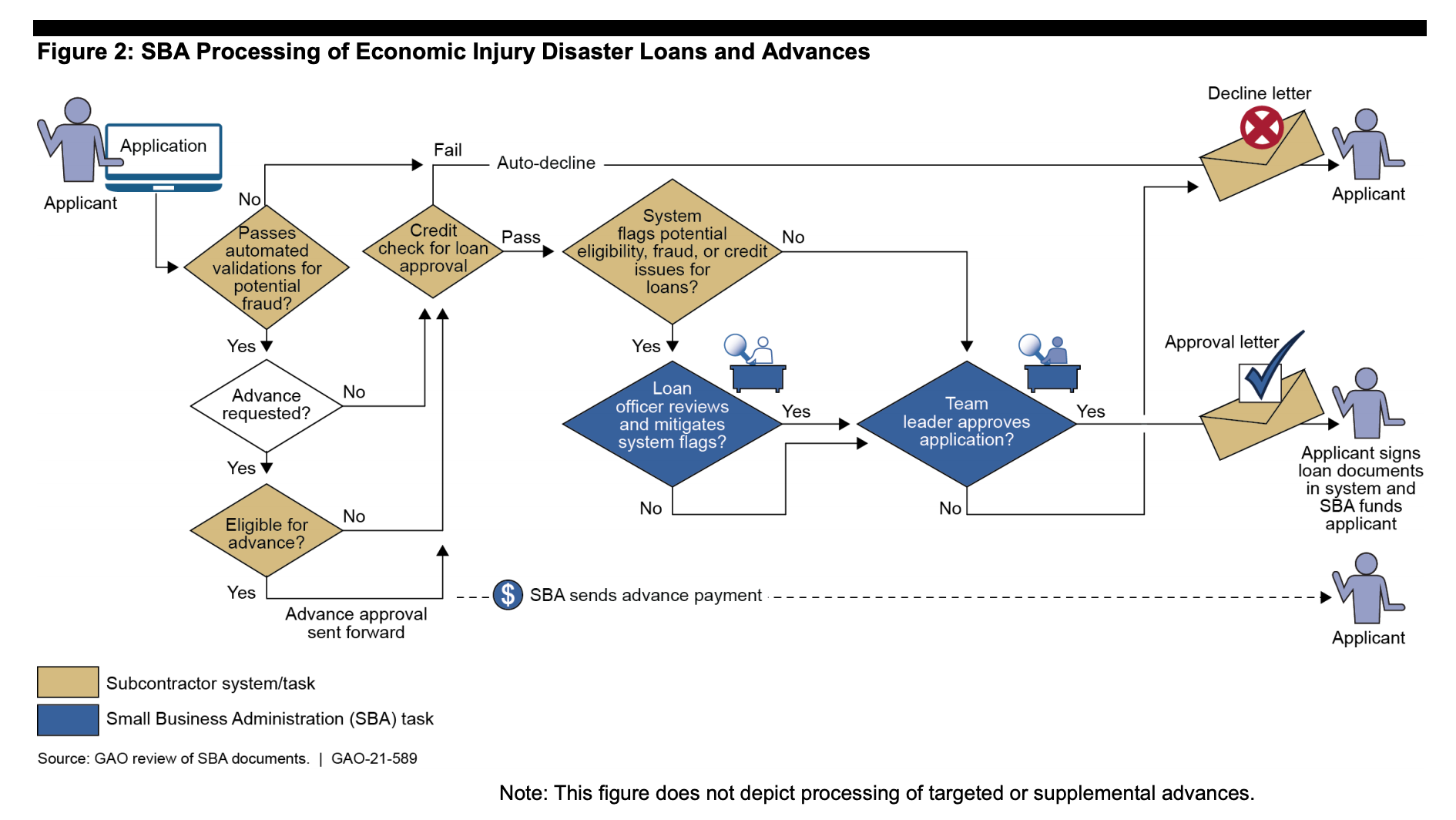 Here's How the SBA Staffing Increase Has Looked
For the first time, this report also details the increase in SBA staff and contractors since March 2020. This shows the increase from less than 2,000 SBA staff to a peak of over 8,000 in December 2020 — including contractors.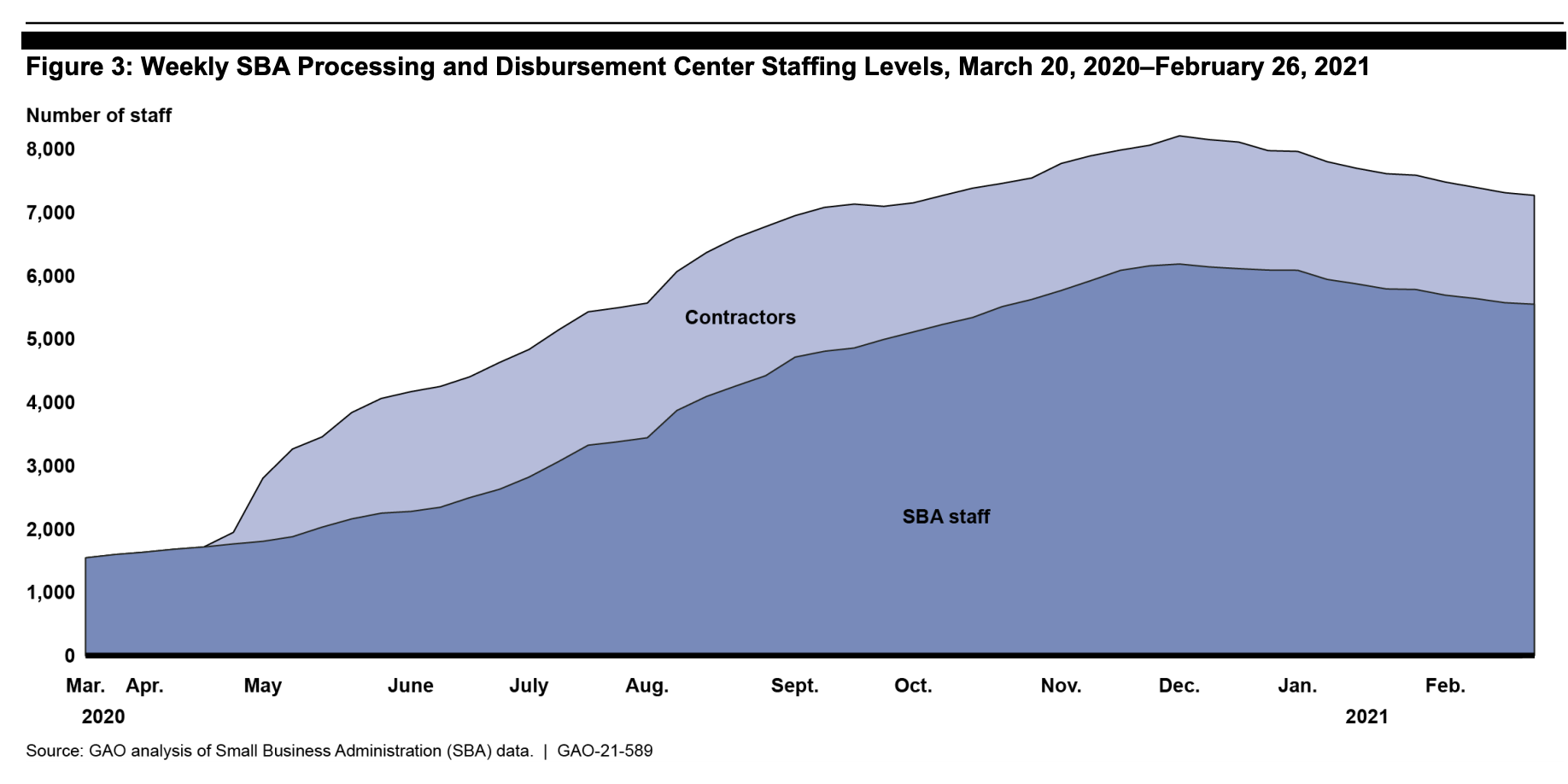 Here's the Volume of EIDL Applications by Month
Another major insight from the report is showing how EIDL applications loan volume has changes over the past year — with around 20 million applications accepted as of February 2021.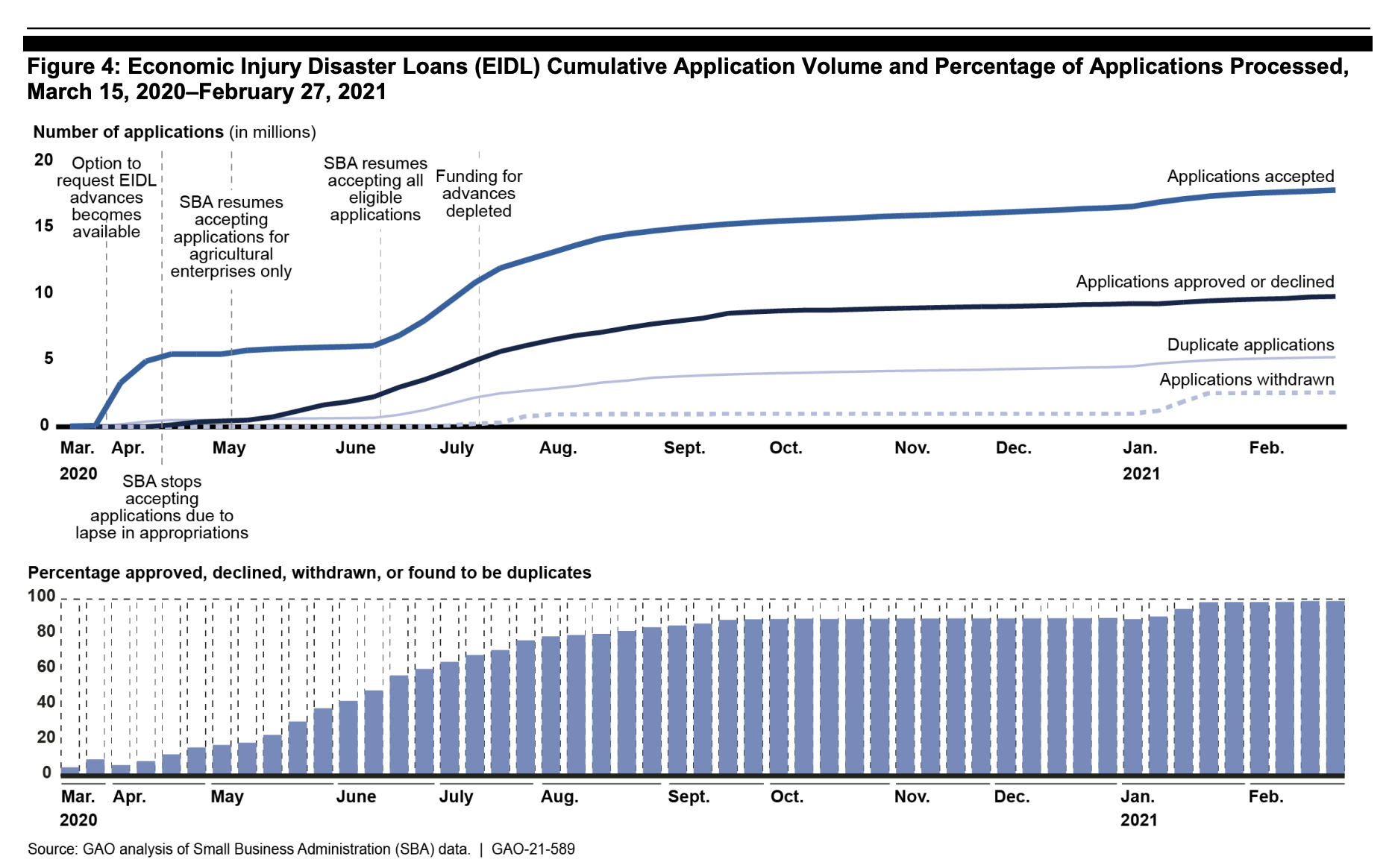 More EIDL Investigation Findings To Come...
In our next post we'll share more from the 100-page report, including insights into customer service data, the number and type fraud cases, and average processing times for EIDL loans.