Who's Applied for the PPP So Far?
A brief Paycheck Protection Program (PPP) survey and general timeline information below. Select the most applicable response below. All responses are anonymous.
Updated January 21, 2021 1:10pm EST: We have early survey results below. Over half of respondents have already applied. 21% say they will apply soon, and 27% say they plan to apply but unsure if they qualify. Finally, only 1% said they do not plan to apply for a PPP loan.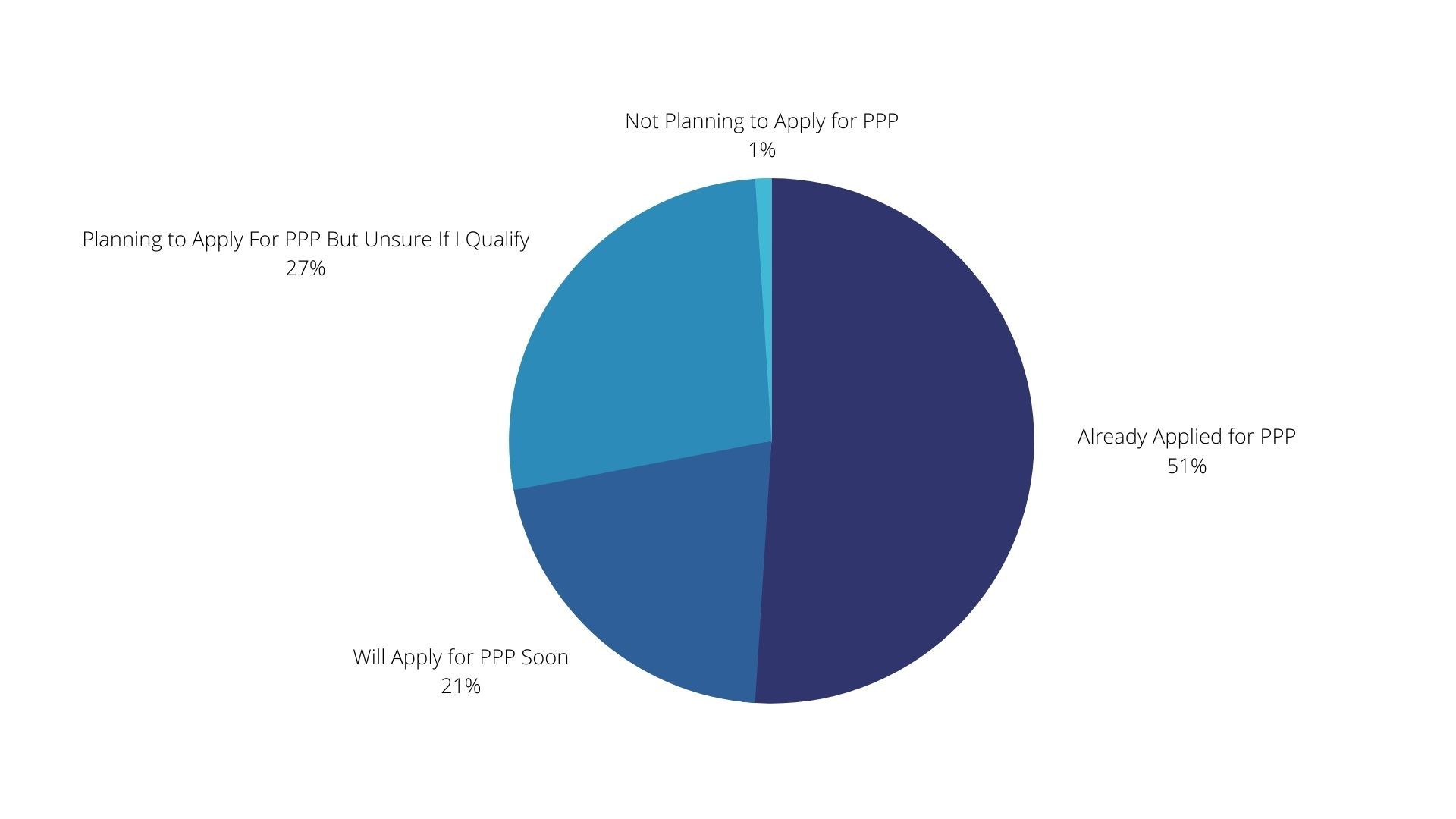 Take the PPP Survey
I've already applied for PPP round 2
I haven't applied yet but I plan to soon
I haven't applied yet because I don't know how to / if I qualify
I haven't applied yet and I don't plan to
Why We're Asking
We regularly publish insights for our Skip users and viewers. This quick survey will help inform others who are considering applying or would like to know about what others are doing.
PPP Applications Are Now Live
The SBA has already approved hundreds of thousands of loans in the first full week of the program. Most loans will be approved within a week, if they're approved, according to early feedback, although this is subject to change based on volume of applications. You can apply with our partners Bluevine, Funding Circle, or Credibly.
Feel free to check the PPP loan tracker for more resources and the latest information. If you've already applied, feel free to pass on to a friend.