Last Updated April 7, 12pm PST
The SBA began inviting people to apply for EIDL loan increases yesterday afternoon. As promised in the original March 25 announcement, the SBA would reach out to previous EIDL loan applicants. Action is needed so please read on. The SBA has sent out hundreds of thousands of these emails, however we've received reports that some have ended up in spam folders. Even if you haven't received the email — but you have an EIDL loan — based on the information below, you can still take action.
Updates: Do not expect an auto reply from the SBA, if the email doesn't bounce back it went through. There are some reports the email address is sending errors due to volume.
👉 Click here for pre-populated email with subject & what to include, to the SBA
EIDL Loan Increase Email Is Sent
Here's part one of the email sent today that gives an overview of the EIDL increase including a summary of the changes — namely that EIDL loan limits are now $500,000, up from $150,000.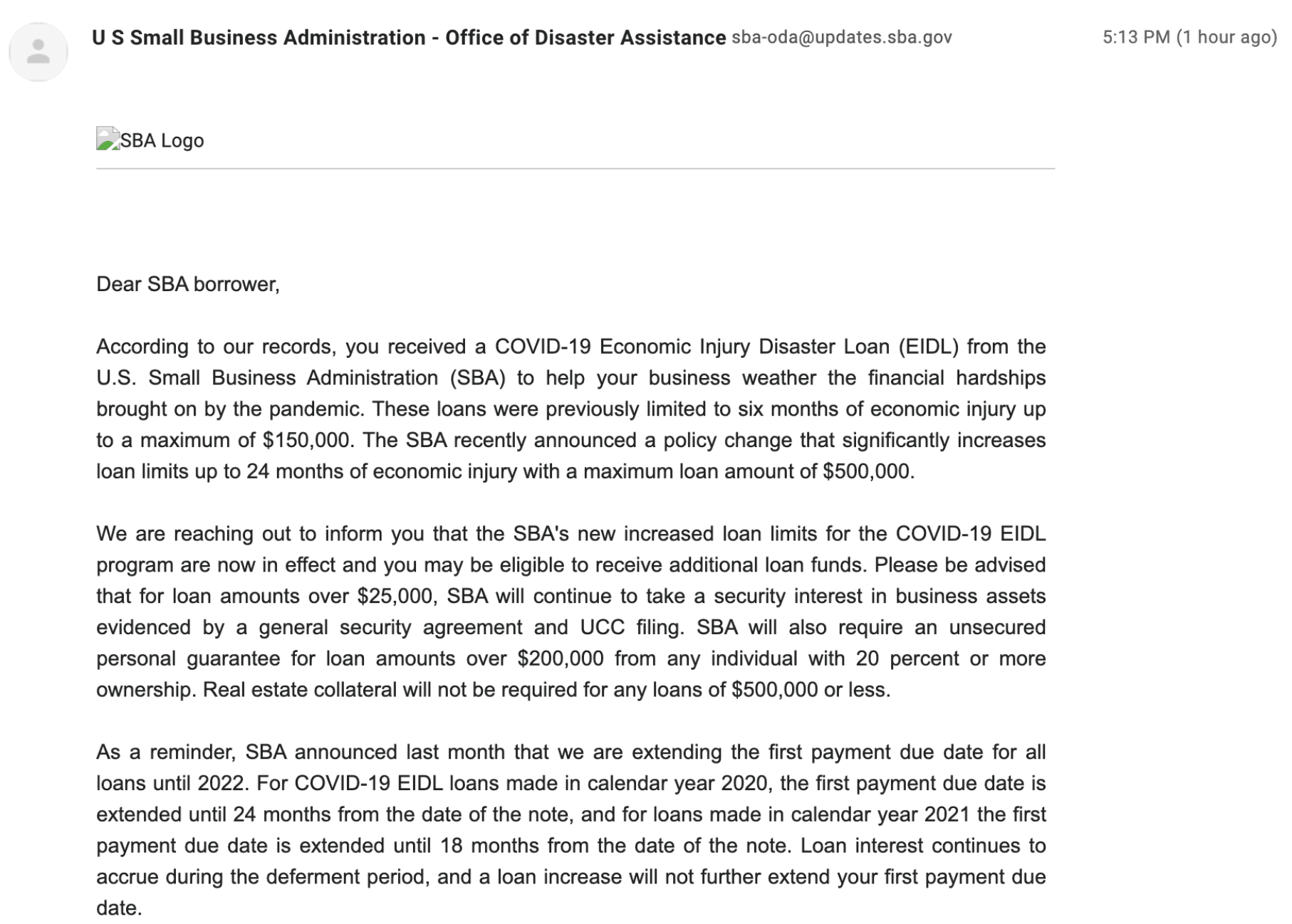 Action: If Interested, Email the SBA
Here is part 2 of the email on what to do.
In short, if you're interested:
Be sure to include identifying information for your loan in the body of the email, including business address, business owner, loan number, and application number, and phone number. Do not include any financial documents or tax records in the initial request.
👉 Click here for pre-populated email with subject & what to include, to the SBA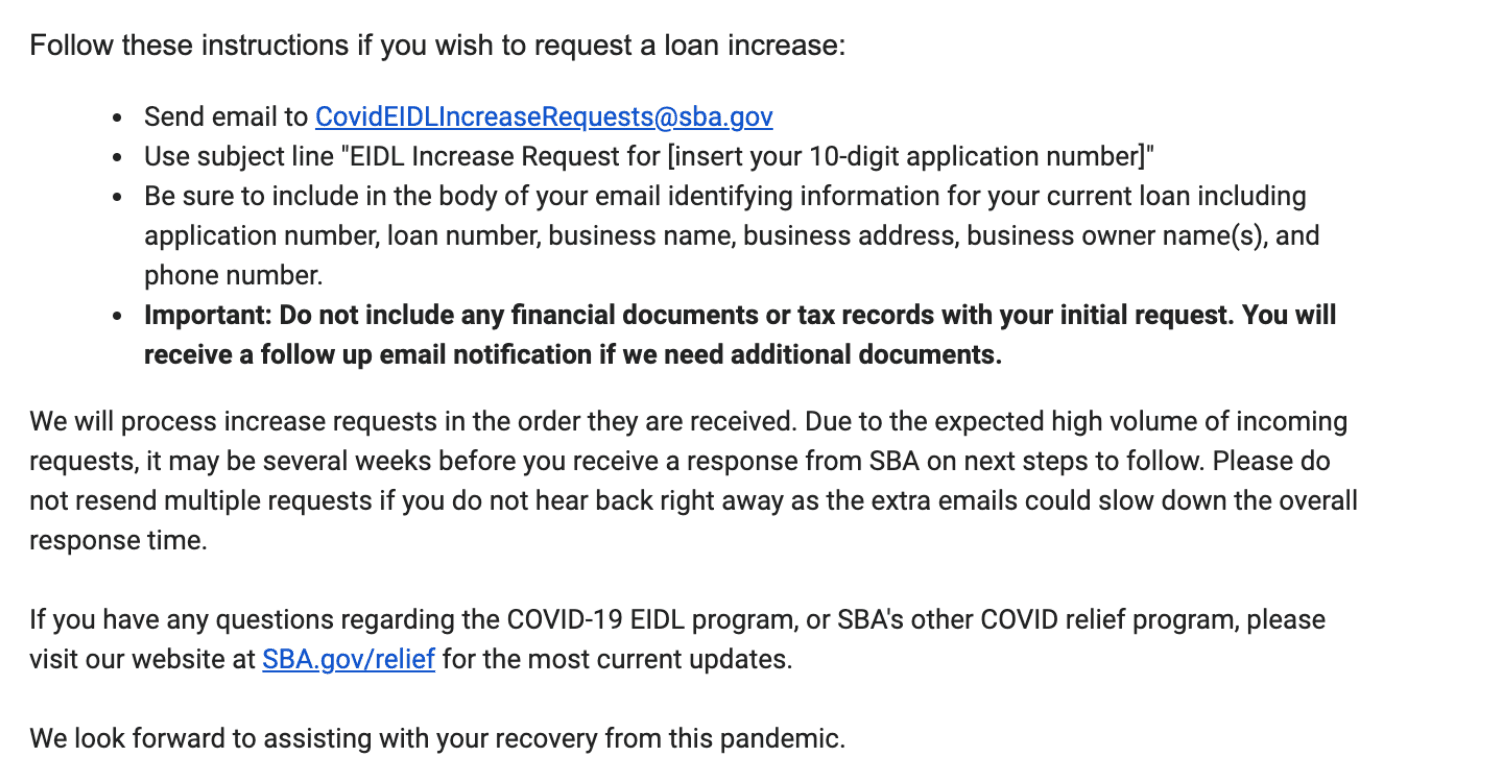 More EIDL Loan Increase Information
This is breaking news. Check back on our app for updates soon. If you find this helpful, please share this post or post on social media so others can get in line after you.
📌 Pro-tip: Find out about new grants and funding opportunities with 15 days free of Skip Plus. Join nearly 50,000 others getting early access to grants and other funding opportunities. See New Grant Opportunities
"I can't recommend Skip Plus enough. It is so wonderful to have the confidence that the Skip team is researching for me and they'll alert me if I need to take action on grant opportunities. -Stephanie J, Los Angeles, CA
"Thank you Skip for keeping me informed on grants and loans. It seems like you're adding new features every single week. Big help for my shop in Atlanta — thank you again." -Danielle K, Atlanta, GA