You saved up, looked at all the options, did the test drive, and signed the papers. You're officially a car owner. Congratulations—now what? Buying a new car can be overwhelming, but taking care of the important details early will help you down the line. In this post, we are breaking down the four essential steps you need to take after you bring home your new car.
1) Register the Car and Transfer the Title
In order to legally drive your new car, it needs to be registered with the DMV and you need to have the title in your name.
If you buy your car from a dealer, sometimes they will help you with the registration process, but often you will need to do it yourself (especially if you buy a used car from a private seller). Some states have made registration and title transfer services available online; check your local DMV website to see whether you need to visit a DMV in person.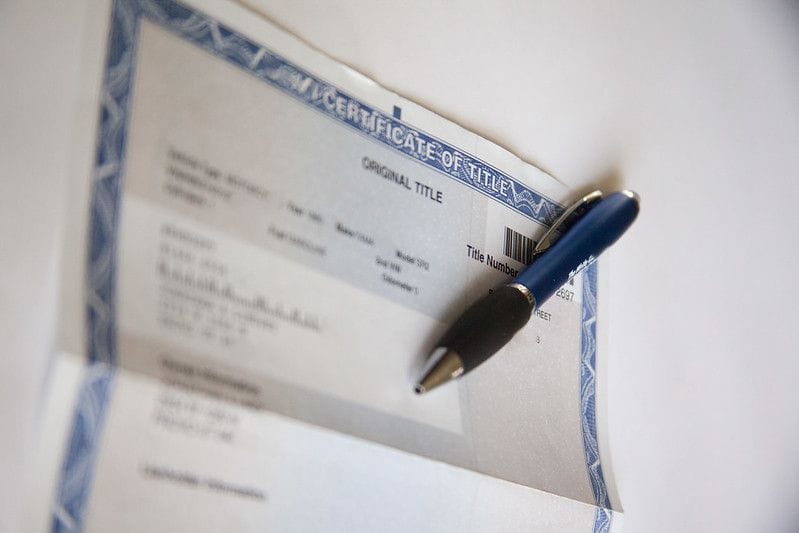 If you do need to go to the DMV, Skip can help you make an appointment and offer you personalized support to make sure you have all the documentation you need. You can also make an appointment on your state's DMV website or via phone.
Your registration will need to be renewed upon expiration; we offer registration reminders to make sure you avoid late fees for expired registration. Some states are offering extensions on registration and other business during the pandemic. Check out our post here for a full list of extensions.
2) Get Car Insurance
Car insurance is legally required in 48 states. There are only two that don't require it: New Hampshire and Virginia. The rest of the states have minimum insurance requirements, although some require more coverage than others. Check your local DMV website for the most comprehensive information in your state. Regardless of the law, car insurance is an important investment to protect you if you are ever in an accident. To find the best car insurance option for you, you can check comparison tools like this one from Insurify.
Car insurance rates depend on a variety of factors including:
-Age: Younger drivers tend to have higher rates
-Where you live: Rates vary by geography
-Your driving history: If you have had an accident in the past, your rates will likely be higher
-Your gender: Insurance rates are usually higher for men.
3)  Check out your Manual, Schedule Routine Maintenance and Get Repairs Done
Take some time to get to know your new car by reading through your owner's manual. You can learn about features in the car that you might not know it had, and you can also see how to make easy fixes for any issues that come up. Keep the manual in your car so that you have it when you need it on the road.
Even brand-new cars will need maintenance to stay functional. In your owner's manual, there will be a suggested schedule for maintenance like oil changes, coolant, brakes and tires.
Schedule your first maintenance appointment when you get your new car, so that you don't go too long without getting it checked.
If you buy a car from its previous owner, there may be repairs that need to be performed. Discuss those with the seller before you buy, and once the car is yours make sure you schedule those as soon as possible so that you are safe while driving.
4) Take a Drive Around Your Neighborhood
Hopefully you had a chance to test drive your car before you bought it, but it's still a good idea to take a drive around your neighborhood to get to know how the car drives a little better before you take it on the highway or major streets. Take note of how sensitive the car's brakes and gas pedal are and how quickly it accelerates.
Hit the Road
Once your registration, title, insurance and maintenance are all done, and you've taken some time to understand your new car and how it works, you're ready to enjoy it! Safe travels.