Here's What the EIDL Loan Increase Approval Process Is Like
In March 2021, SBA Administrator Isabel Guzman announced an increase to the Economic Injury and Disaster Loans (EIDL) funding limit. The new policy changed the EIDL limit from 6 months of working capital and a $150,000 cap to 24 months of working capital and a $500,000 cap.
Since that announcement in March, we've been tracking EIDL loan increases on a weekly basis, including step-by-step guides to requesting an EIDL loan increase, if you should consider an increase, and the programs favorite cousin, Targeted and Supplemental EIDL grants.
This post goes over that coveted last step — getting a loan officer to review and approve your EIDL loan increase request. Here's how it goes.
An SBA Loan Officer Reviews EIDL Loan Increase Applications
As of this article publish date, the majority of small business owners who've applied for an EIDL loan increase still have not received one. Our weekly YouTube survey's reveal this — our latest from 2 days ago show's only 16% report having had their increase approved.

However, the day will come when a loan officer reviews your application. In many cases, the loan officer will call you on the phone to clarify information. At this point it is likely the loan officer already has your tax transcripts from the IRS and has reviewed your reported revenue numbers. The final step is asking a couple questions on the phone they may have.
Once they do that they set expectations by saying it will go to their supervisor, but typically shortly thereafter you'll receive an email that your EIDL loan increase request has been modified and action will be needed.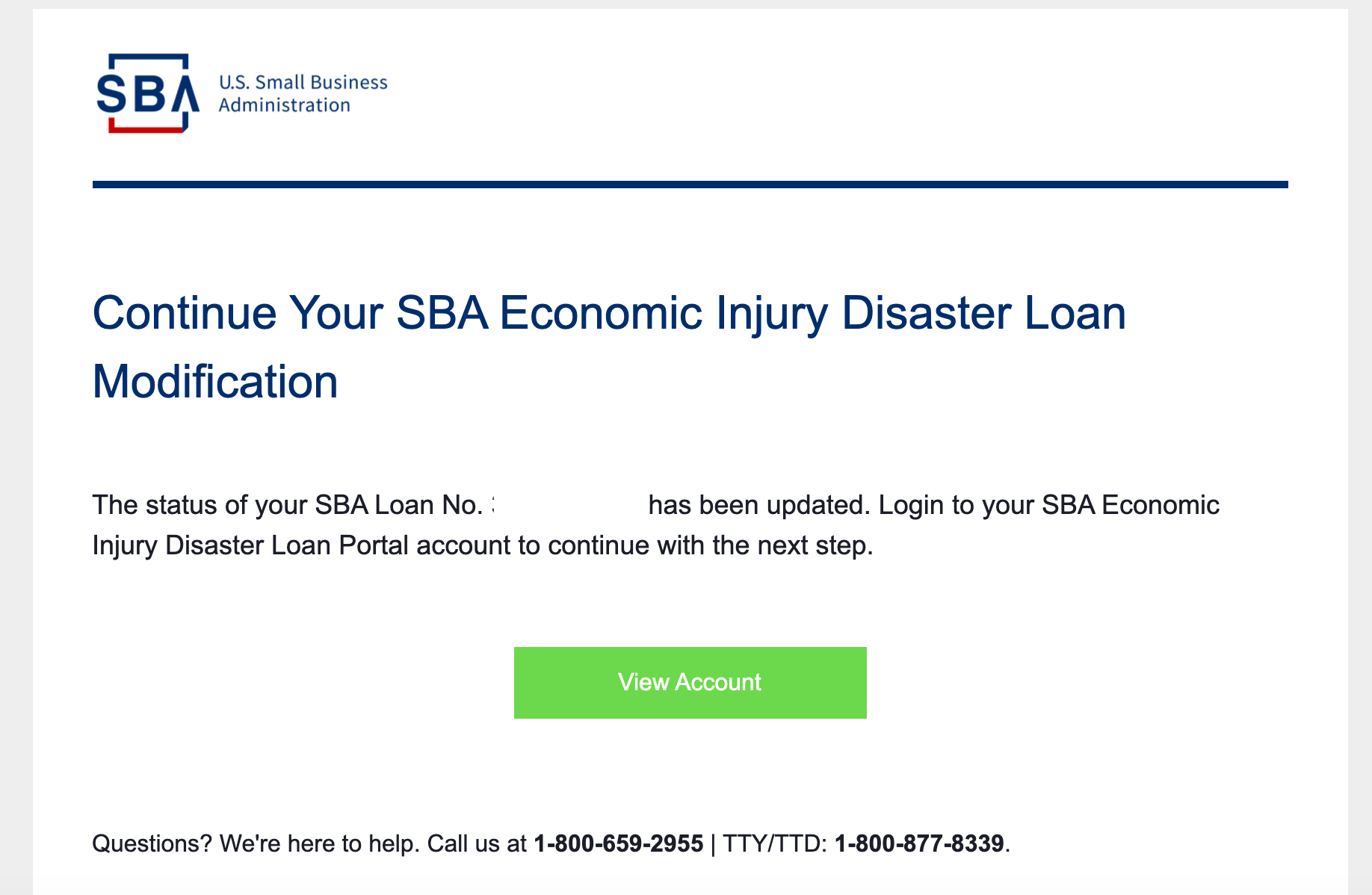 You'll then need to click View Account and login to your SBA portal — and approve the latest loan offer information. It looks like this: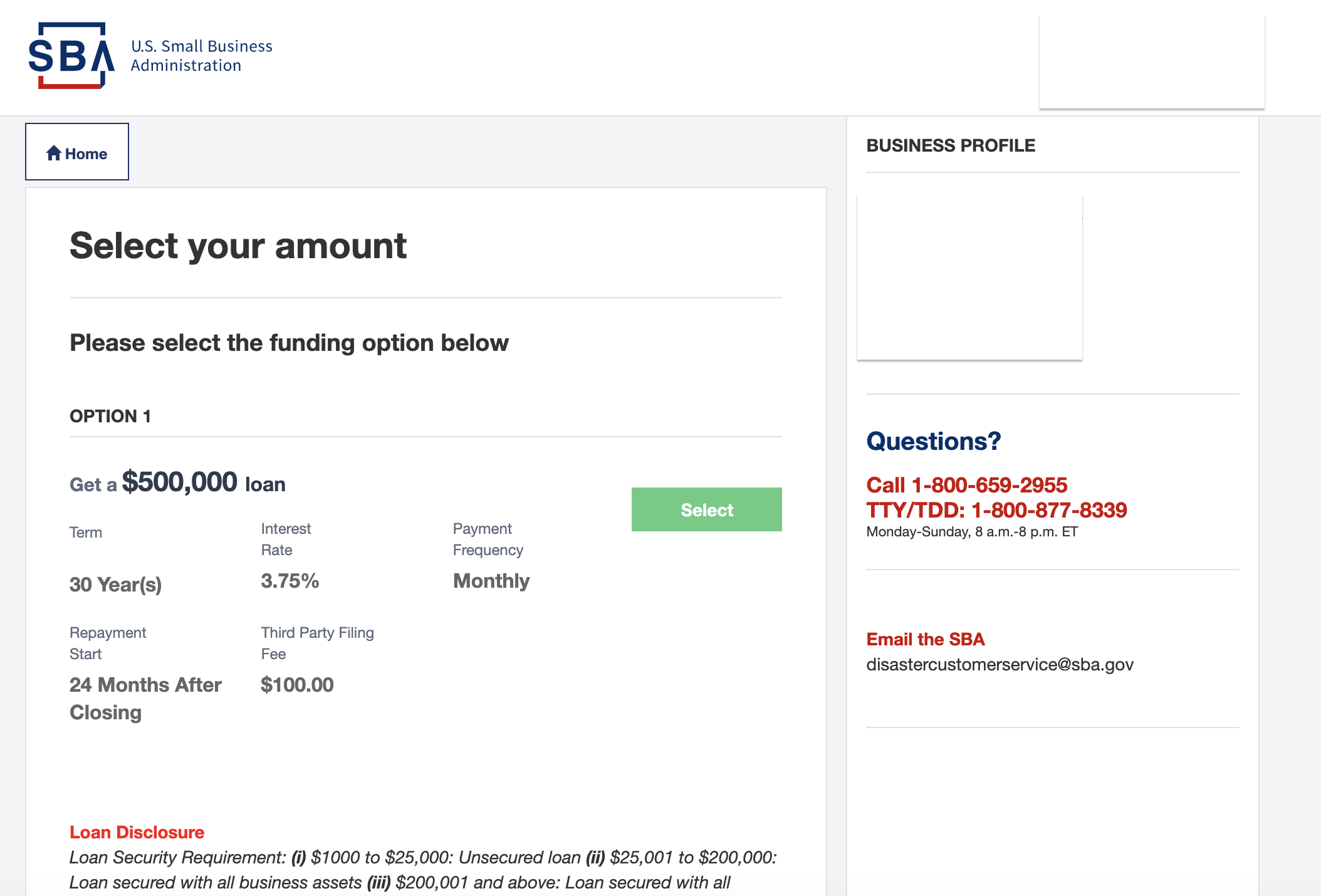 An EIDL Increase Approval Email Is Sent To You
Once you select and confirm the funding option again on your SBA portal, you may get another email later that officially confirms your approval.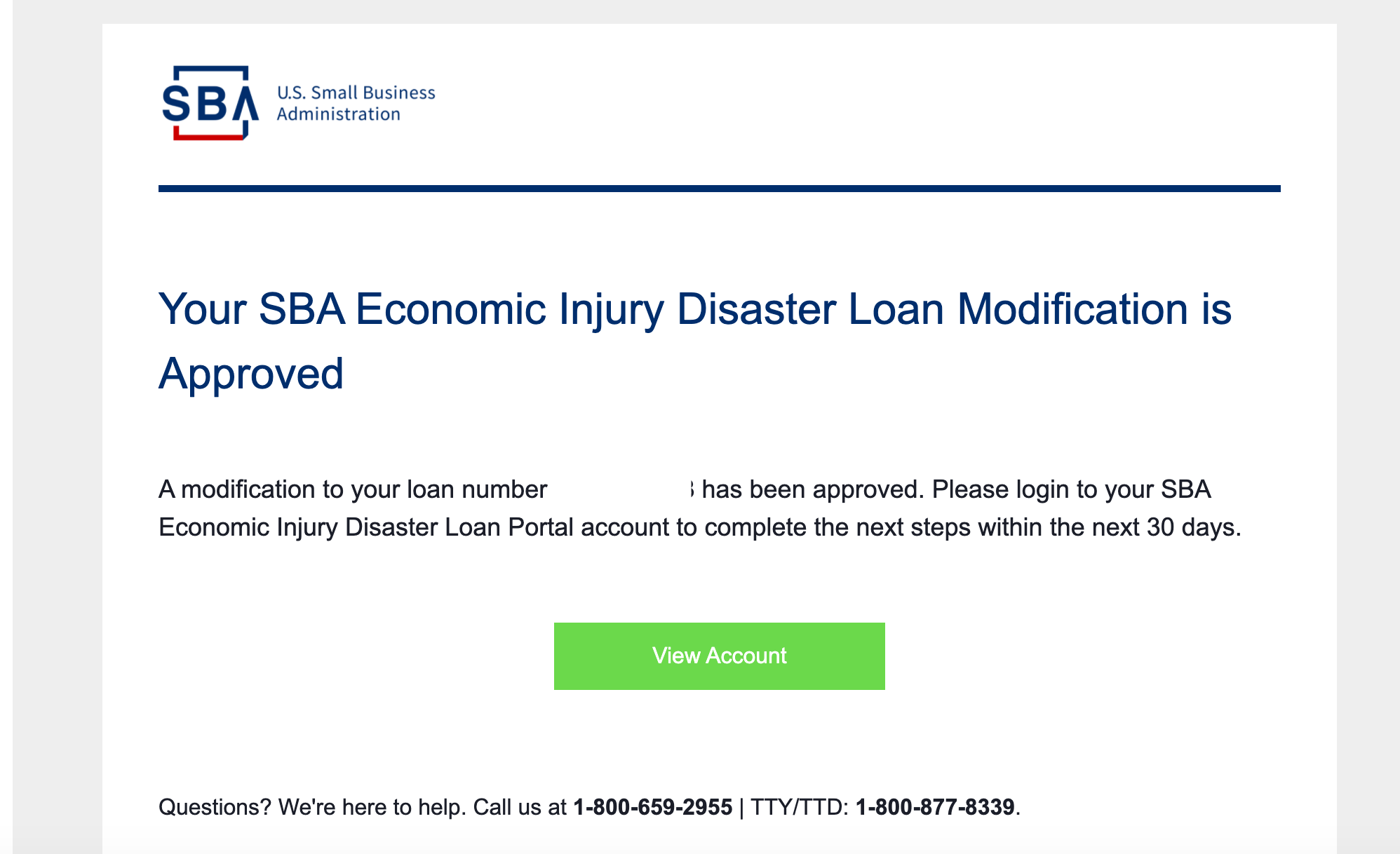 Action is needed here so you'll once again need to login to your SBA portal to review and sign the note and closing documents. You can find this on the documents page of the portal — the Loan Agreement, Note, Guarantee and Related Documents will have a blue Sign button for you to review and sign.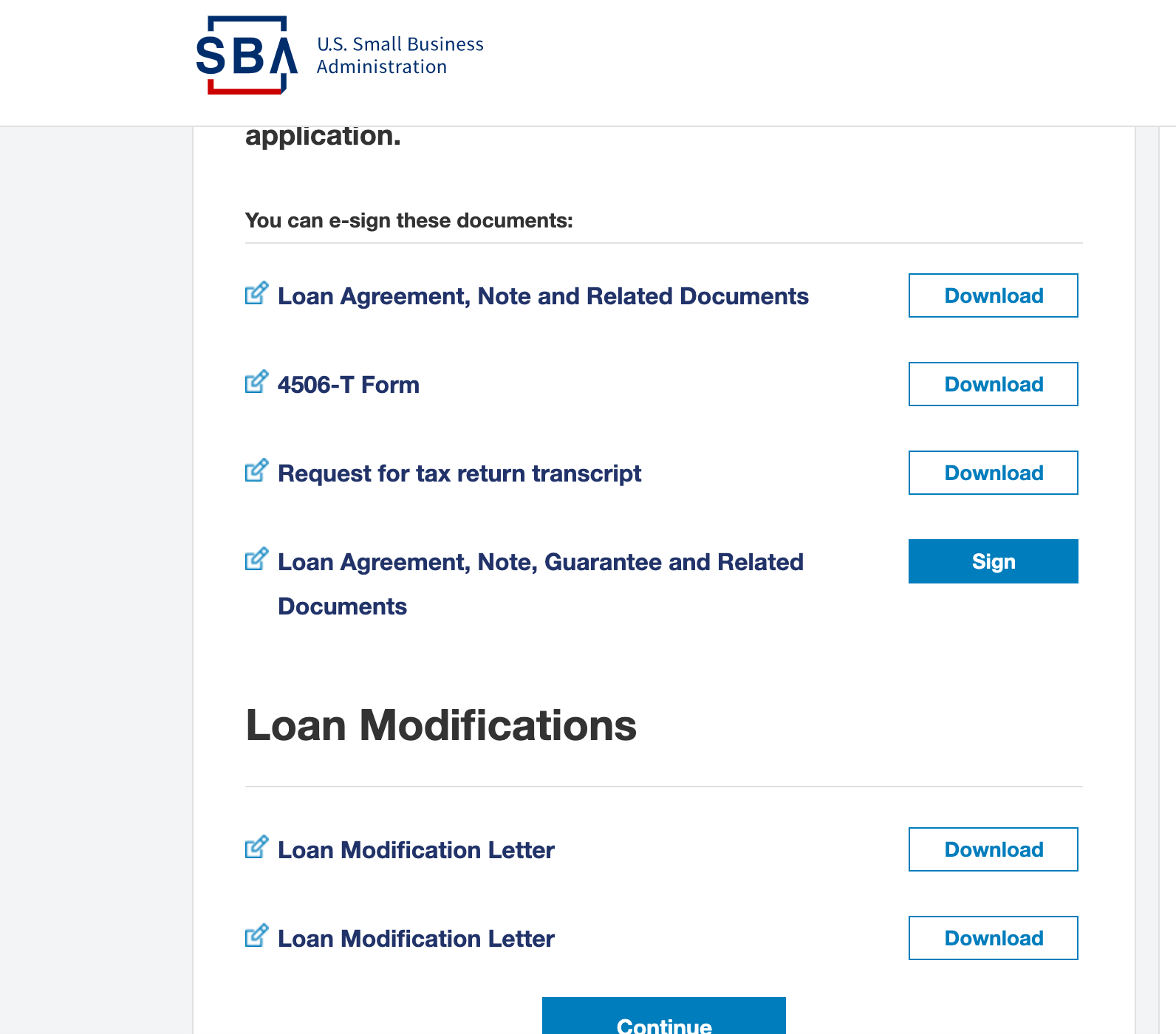 Then a Docusign will open up with the new terms and information for you to review and sign. After you sign, you'll be directed back to the documents screen, where everything should be taken care of.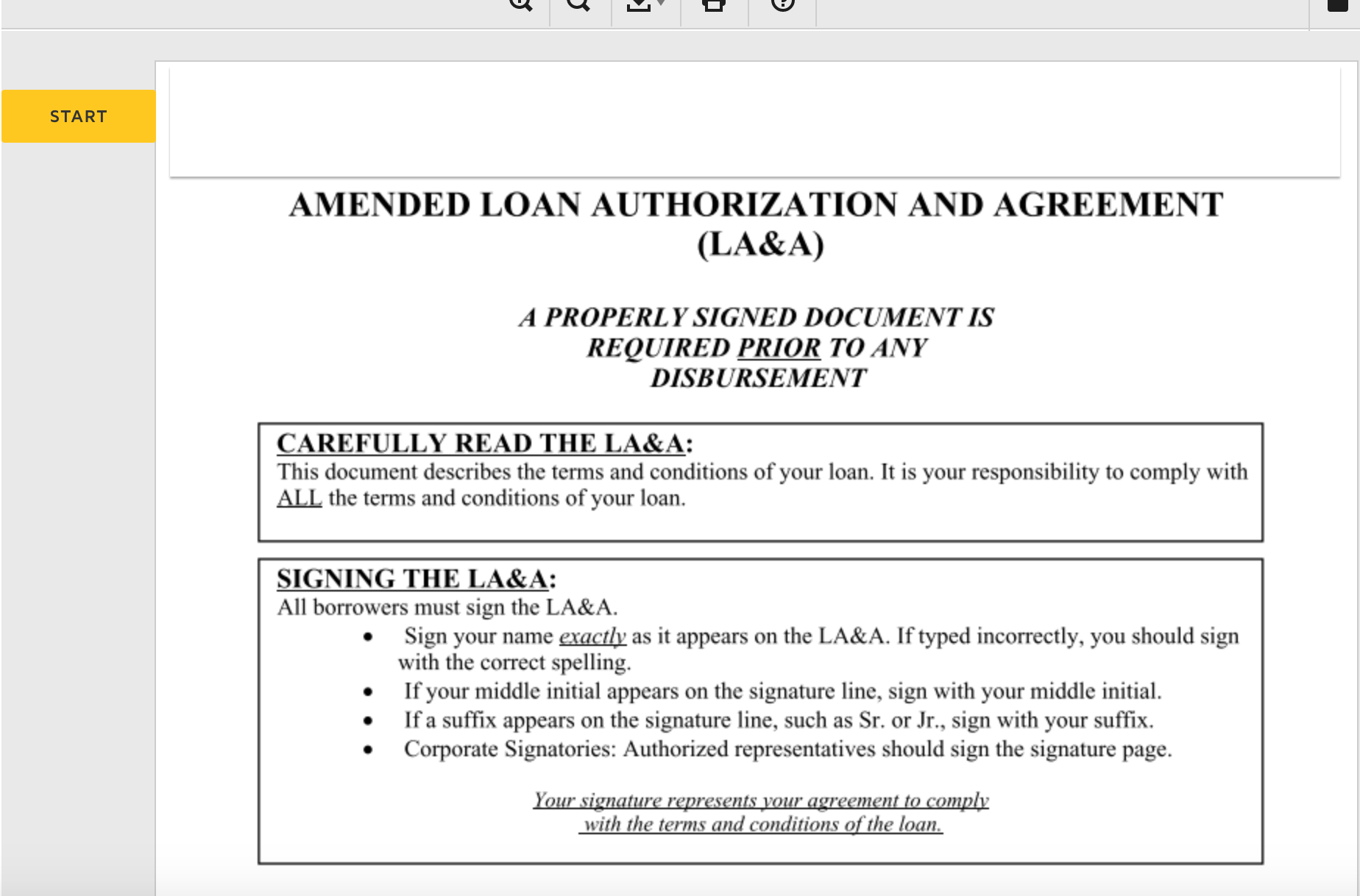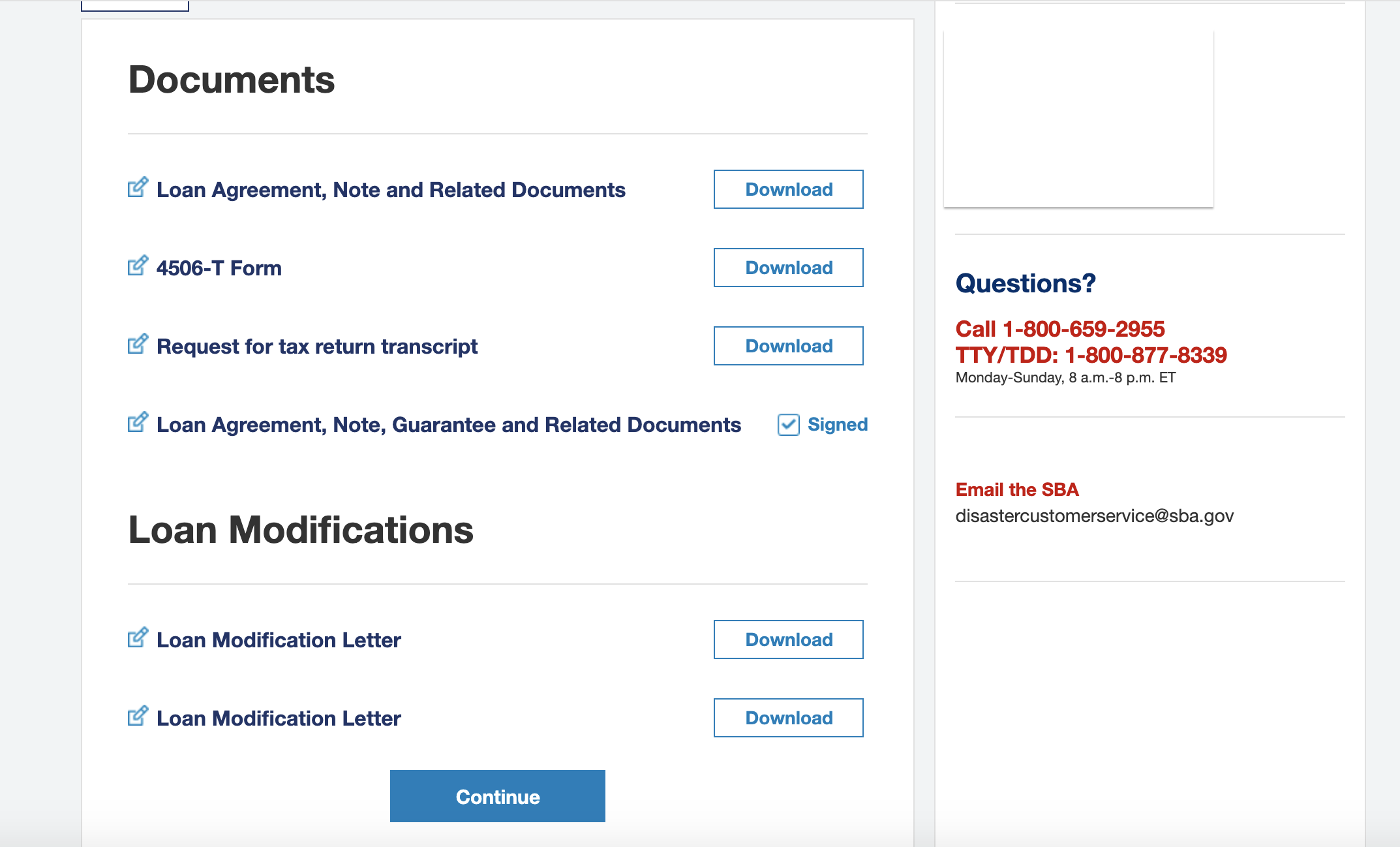 The Modified EIDL Loan is Sent to Your Account
Once you've signed the EIDL loan increase document, the next step is awaiting the wire to your bank account. If you made it this far, congratulations. If you haven't had that loan officer review step, stay tuned — the SBA is picking up the pace in the coming days and weeks.
Get Help With Business Funding
Do you need help getting funding for your business? We can help with EIDL, SBA loans, grants, or other business financing options. Get ongoing personalized help from our team. Join Skip Premium today and get 1-1 support for your business.
---
How Else Can Skip Help? Whether you need help navigating small business funding–like SBA loans, grants, or other financing options–or help with other government-related services–like TSA PreCheck or DMV appointments — skip the red tape.