We're a mission-driven company based in California that has helped over a million people since 2016 get easier access to government-related services and information.
We're proud to have had our services featured in numerous publications, including ABC News, CBS News, and the San Francisco Chronicle.
In 2019, we launched our Skip identity as part of our YoGov.org family. Why? While YoGov still has many of our thought-leadership and content, we wanted Skip to be the home for our membership service, like AAA for government-related information and services.
Our mission is to help you skip the red tape, skip the lines, and save time. Most importantly, we believe everyone should be able to access critical government services when they need them the most.
What is the story behind Skip?
Our founder Ryder Pearce spent nearly three months in 2016 dealing with the California DMV to solve a problem that should have taken him minutes. Multiple office visits, phone calls, web research and forms only made things more confusing and complex instead of simple and solvable.
While waiting in DMV lines he heard similar stories: People needing to renew their license, but couldn't online; some who'd lost their ID and needed it for a court date and many others confused about the whole process, what paperwork to bring and some who came to wait in line just hoping to get some answers.
So Ryder launched Skip — a mission-driven company, with the goal of dramatically improving and increasing access to government services. From simplifying confusing DMV procedures to improving the process of passports, visas, and trusted traveler programs, down to paying for city parking tickets and business licenses, Skip's mission is to be your new relationship with government services.
Since February 2020, Ryder and the Skip team have done near daily emails, YouTube videos, and articles helping people navigate COVID-19 challenges. Skip has helped close to half a million small businesses figure out grant and funding options and the free Skip App (App Store and Google Play) has been downloaded by hundreds of thousands. Since August 2020, Skip has donated its YouTube revenue to give out grants to users, having given away over tens of thousands to date.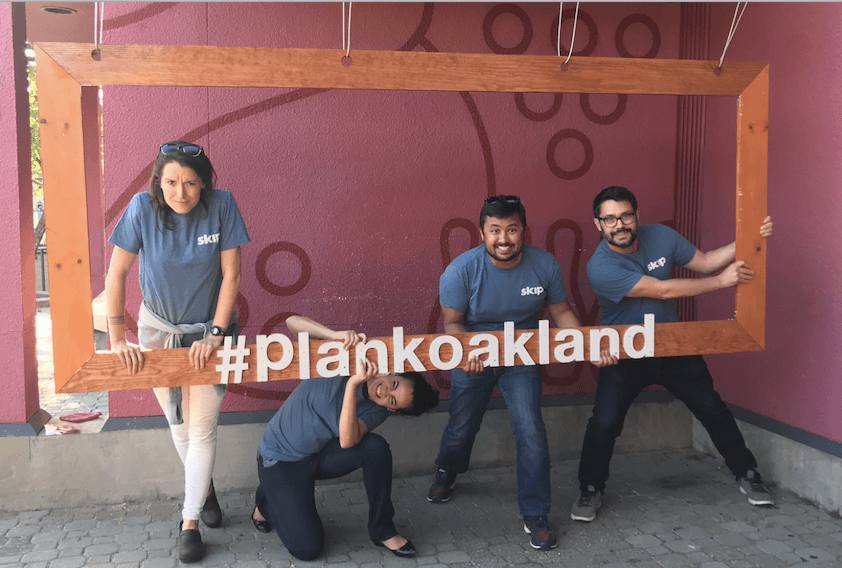 Tell us more about the team behind Skip!
Skip has incredibly talented people who've joined us on our mission. Most importantly, we're grateful to have people who genuinely want to make a difference, who want to do it for the right reasons, and who want to help others. For us, the journey is just as important as the impact, and we seek opportunities to help others while we work hard.
Our founder, Ryder Pearce, founded YoGov in 2016 on a mission to help everyone have simple and secure access to government services. Prior to YoGov, he co-founded SherpaShare, the #1 support platform for independent workers. SherpaShare has been featured in numerous publications including an in-depth New York Times feature as well as in Fast Company.
Ryder also founded a rideshare company in Vancouver, BC and has worked directly to improve government services in New York, Beijing, Tbilisi, and Ahmedabad. Ryder worked under Michael Bloomberg in New York City Government for 2 years.
Ryder earned his undergraduate degree from Vassar College and his graduate degree from the Harvard Graduate School of Design and was given the award for Outstanding Leadership in Urban Planning.
How can I learn more about Skip?
Whether you're media, potential partners, customers, or people who are just interested in our mission, we want to hear from you. Really. You can email us at hello@helloskip.com or you can always follow us on our Skip social media and say hello. Here's our Skip Linkedin, Facebook, Instagram, and Twitter pages. See you there!