For many small business owners, 2022 was a unique year: Some enjoyed a post-pandemic boom while others struggled to come out on the other side. Whether your business thrived or struggled, now is the time to focus on your funding goals for 2023. Here at Skip, we are looking back on lessons learned from 2022 so business owners can move forward into the new year with momentum.
This is part 2 of our survey results. Click here to view part 1.
We surveyed nearly a thousand small business owners to learn how they fared with funding in 2022. Here's what we discovered: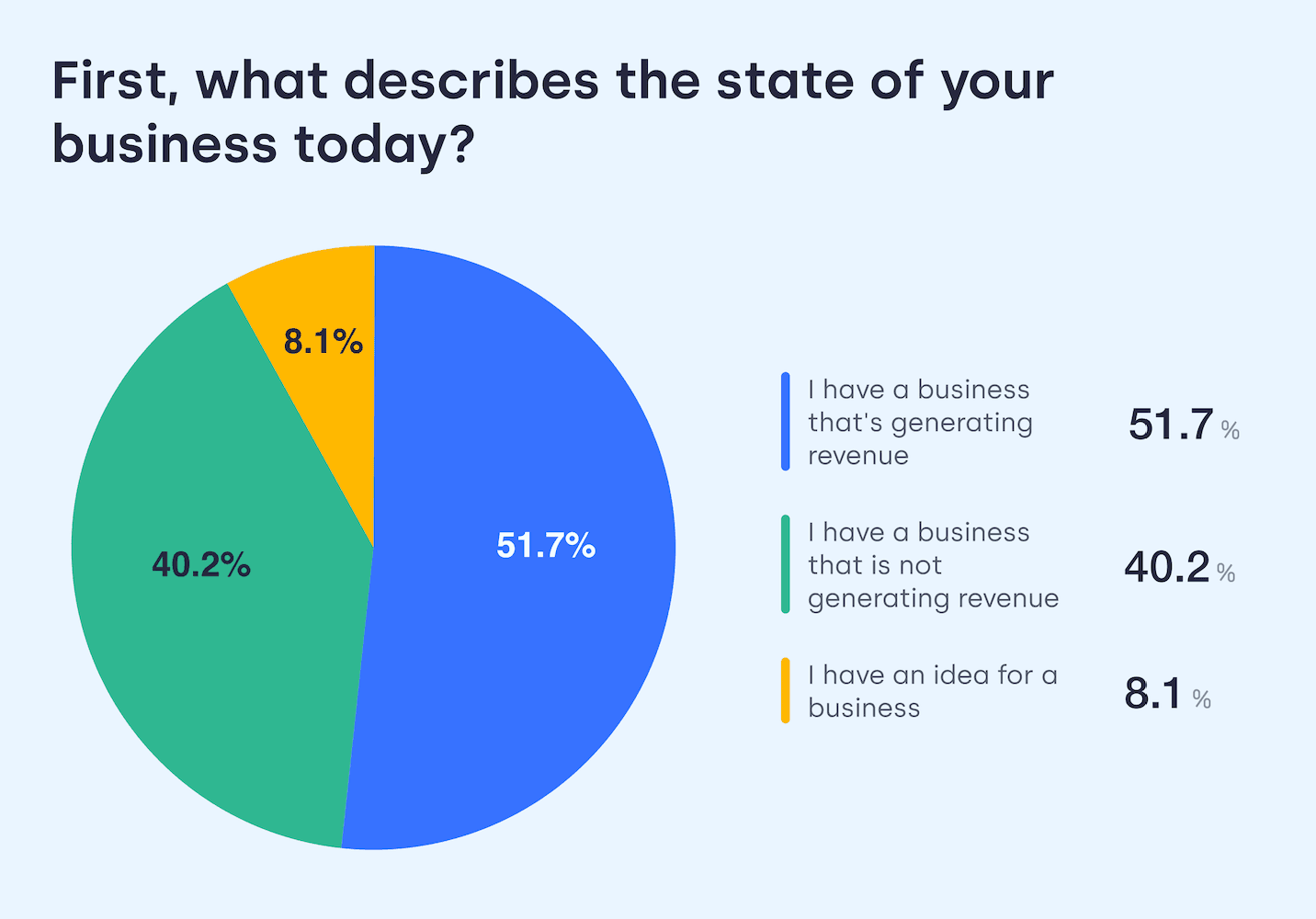 Let's start with a note on the businesses surveyed. Over half (51.7%) reported generating revenue in 2022, while 40.2% are not yet generating revenue. 8.1% of respondents are still in the idea stage of their business.
A year of exploring different funding sources
One-third of business owners surveyed (33.5%) applied for Skip Grants this year. Nearly just as many business owners (30.2%) applied for other private grants. After suffering the losses of the pandemic, no-strings-attached grant money was a particularly appealing funding source.
To help bolster the economy, the government increased its funding for small businesses through different initiatives including Economic Disaster Injury Loans (EIDL), SBA 7A funding, SSBCI funding, and others. However, the rollout for each of these programs was staggered. 2022 marked the end of the EIDL program, which was hugely popular with small business owners while it lasted. At the same time, this year marked the launch of SSBCI funding: pandemic relief money that is becoming available on a state-by-state basis.
The SBA 7A and SSBCI initiatives are excellent opportunities for small businesses, but they were the two least applied to funding sources in 2022. Small business owners can better leverage these funding sources in the new year – especially as SSBCI funds become more readily available.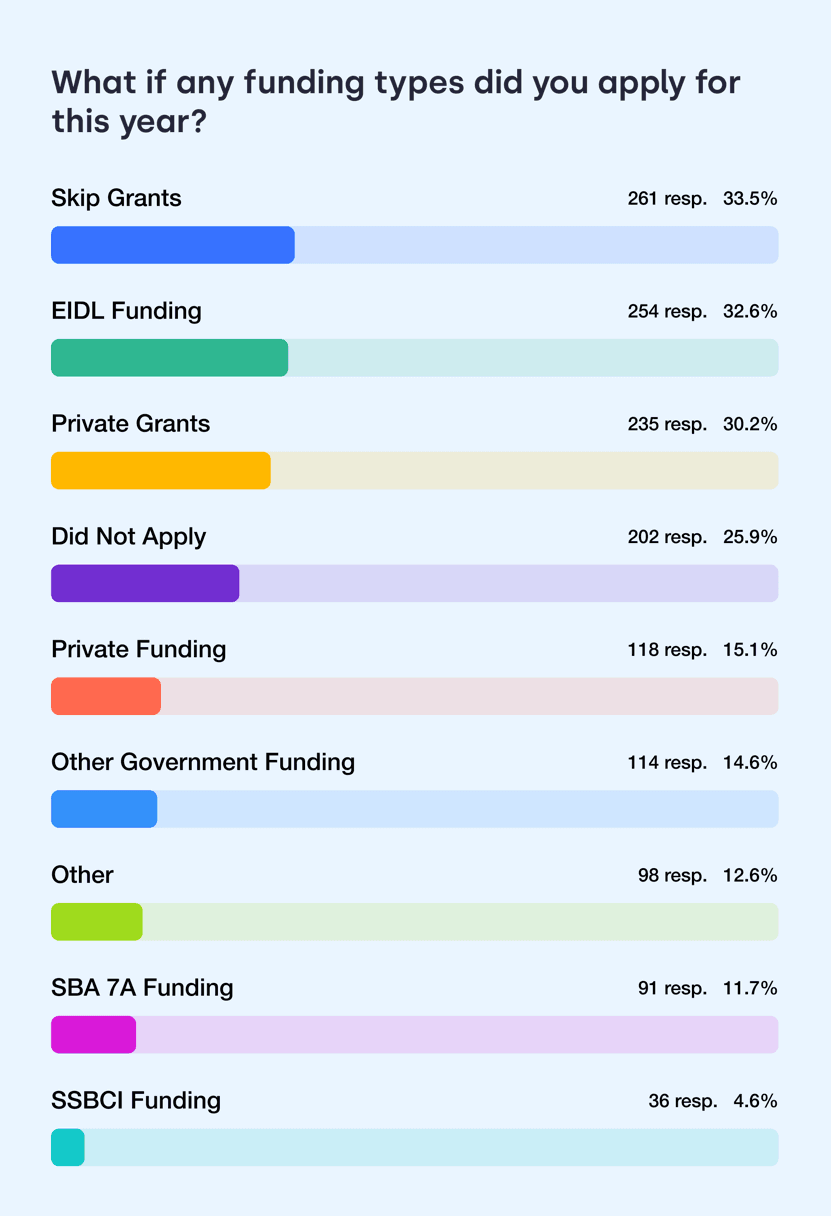 Business owners wish they applied for more funding
More than half of business owners surveyed (53.1%) wished they had applied for more funding this year. For businesses that are not generating revenue (over 40%), securing outside funding can be the change agent that propels your business forward on a profitable track.
Skip's Client Success Managers are available to help business owners who want to apply for more funding in 2023. Often, applying for funding can be a time-consuming, labor-intensive process. However, that doesn't have to prevent you from going after funding opportunities. You can book a free call with Skip to find out how we can help.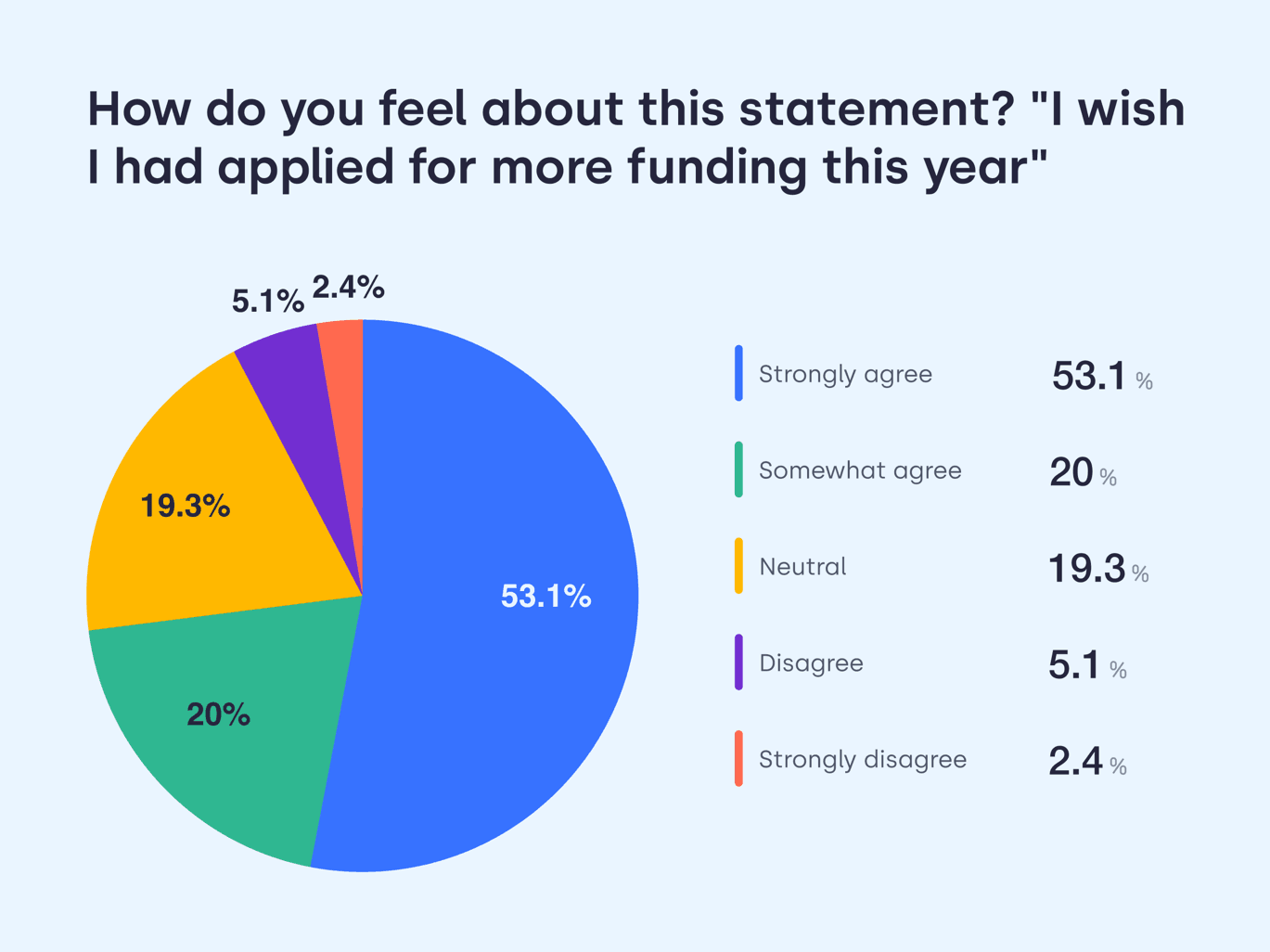 Business owners want more help
An overwhelming amount of business owners surveyed (86.6%) indicated that they wish they had more help with their business. For many business owners, getting help may seem unattainable and they shoulder the burdens of running a business alone. It doesn't have to be that way.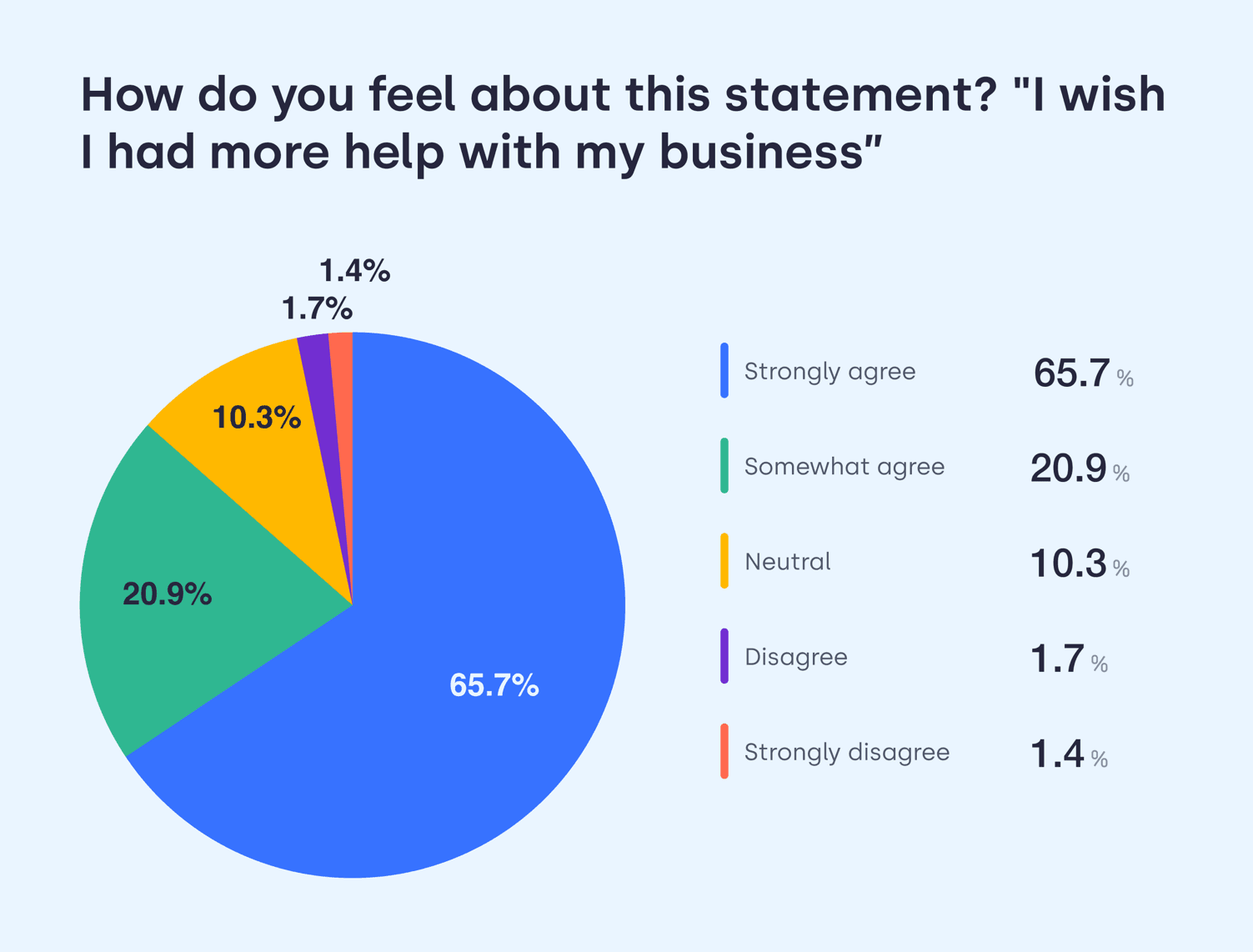 Here at Skip, we offer support for business owners ranging from free consultation calls to monthly membership packages in which Client Success Managers offer support on anything from creating your business plan to applying for grant funding.
Learn from 2022
The key takeaway from our survey is that business owners can better take advantage of available funding opportunities in 2023.
Whether you need help comparing opportunities or crafting a stand-out application, our team is here to help.
Follow us on YouTube to stay up to date on the best funding options for your business, and if you want direct 1-1 help with funding and growth, consider booking a call with our team to learn more about our memberships.