Supplemental EIDL Advances Being Approved
We've been hearing numerous reports over the last few days that Supplemental EIDL Advances are being both approved and funded. Here's a recap of what the Supplemental is, some tips if you need to take action, and what people are seeing on their SBA portal and in their emails.
What are the Supplemental EIDL Grants?
In short, the Supplemental EIDL Grants are an extra $5,000 for the hardest hit small businesses. Here's the step-by-step guide to applying if you've been invited.
About 10 days ago the SBA started sending out invites for business owners to apply for the Supplemental EIDL Advances. The SBA is only sending out email invites to business owners or sole proprietors they think will qualify based on the following:
In low-income community, as defined in the December 2020 legislation
Revenue reduction by 50%+ over an 8 week period between 2019 and 2020
10 or fewer employees
Based on our last survey a week ago, over 90% of people still had not received an invite for the Supplemental EIDL Grants.
What do the Supplemental EIDL Grant Approvals Look Like?
We covered what the email invites and application looks like here. Here's what the approvals look like.
SBA Portal says Approved under "Supplemental Targeted Advance"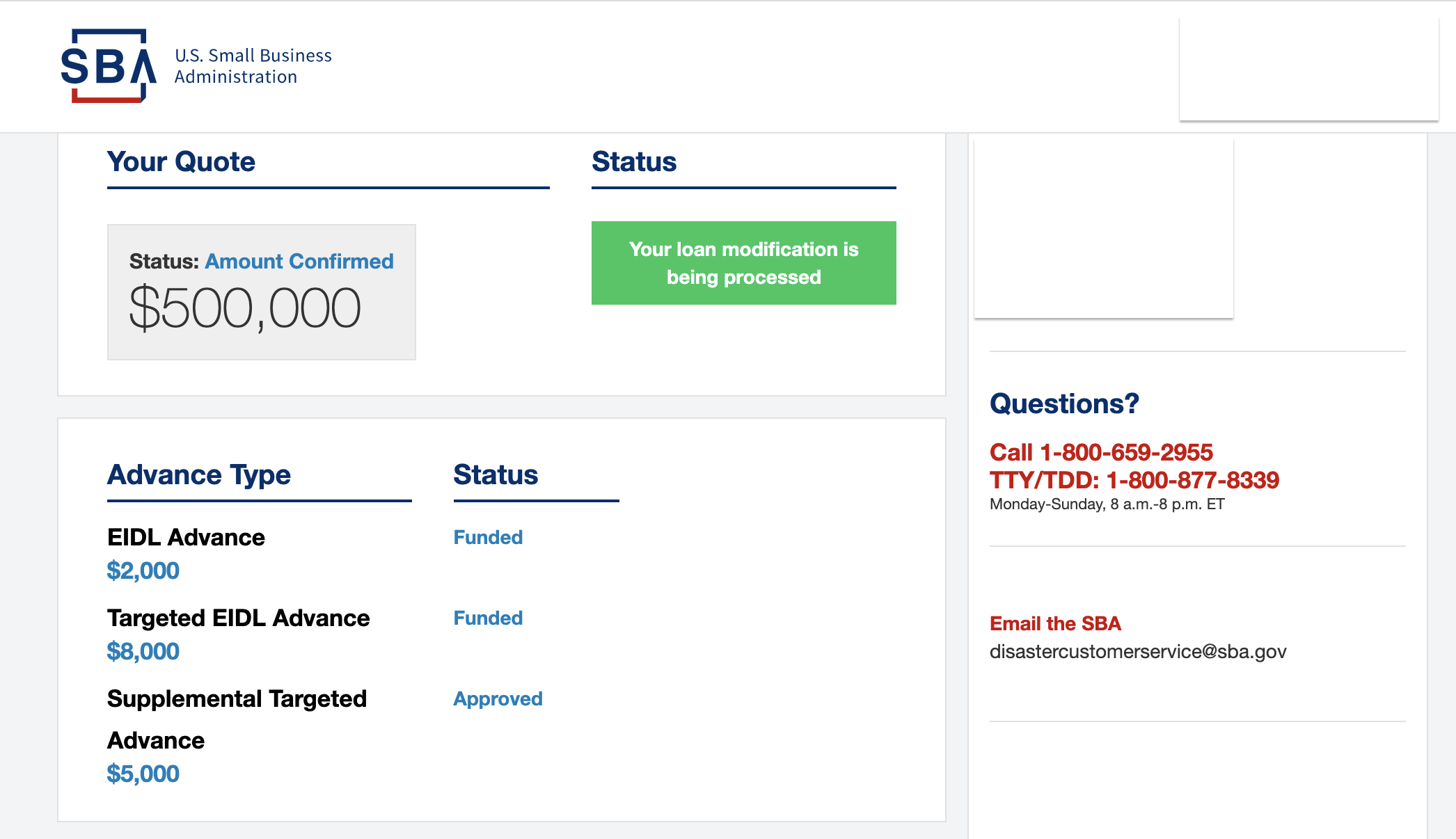 Then it should change to Funded, typically after a couple days or more. And around the same time, you should also get an email from the SBA confirming that you've been approved for the Supplemental Targeted Advance.
What If You're Still Waiting for a Targeted or Supplemental EIDL Invite?
First off, if you've been denied for a Targeted EIDL Grant but you think you are eligible, you can now request reconsideration. Click here to read info and send email directly for Targeted EIDL Grant reconsideration.
Second, if you haven't gotten an invite for Targeted or Supplemental and you believe you're eligible, you can try emailing the SBA's Targeted Advance team.
📌 Here is a pre-populated email you can send them (just replace with your original application info).