Targeted EIDL Grant Approval Rate Increases
Updated June 19, 2021
The latest SBA Targeted EIDL grant weekly approval rate jumped from 12% to 15% this past week. The total Targeted EIDL Grant approvals is now nearly 164,000 — a jump up from 142,000 approvals the previous week. Plus, Supplemental EIDL Grants have also increased 17% this past week, with over 15,000 new approvals. The latest EIDL grant approvals data is below.
The Pace of Targeted EIDL Grant Approvals Increases
We've been tracking Targeted EIDL Grants for the past 6 weeks in every state. This past week shows the largest jump in that time period, a 15% growth rate with around 22,000 new Targeted EIDL Grant Approvals.
Now, $1.3 billion has been allocated toward the Targeted program, still less than 10% of total available funding. Here's how the distribution looks state by state.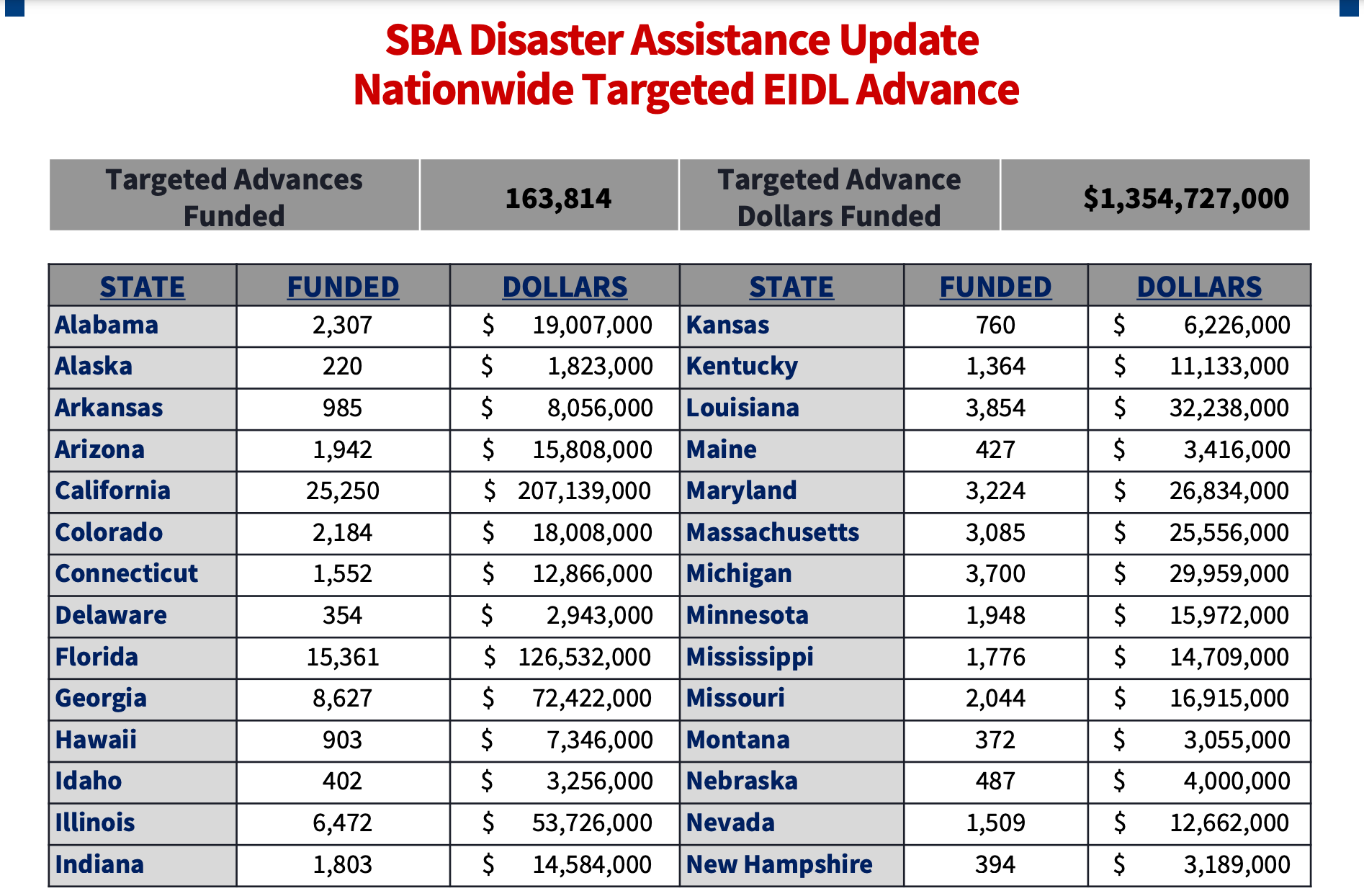 Supplemental EIDL Grants Also Increases Approval Rate
Small business owners or individuals who've been approved for the extra $5K Supplemental Grant is nearly at 100,000 — an increase of 17% (or 14,000 approvals) over the past week.
Here's how the Supplemental EIDL Grant approvals look in every single state: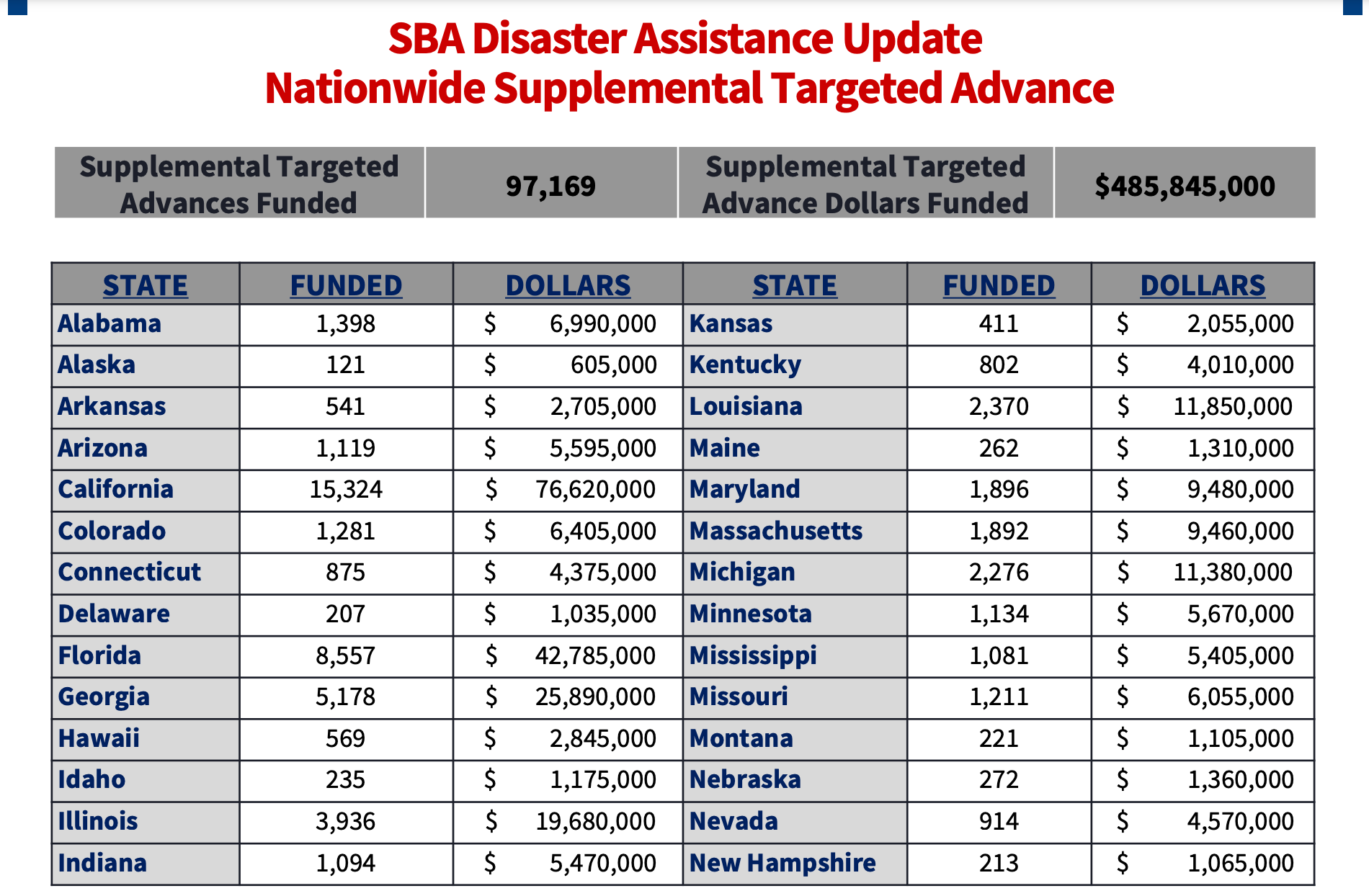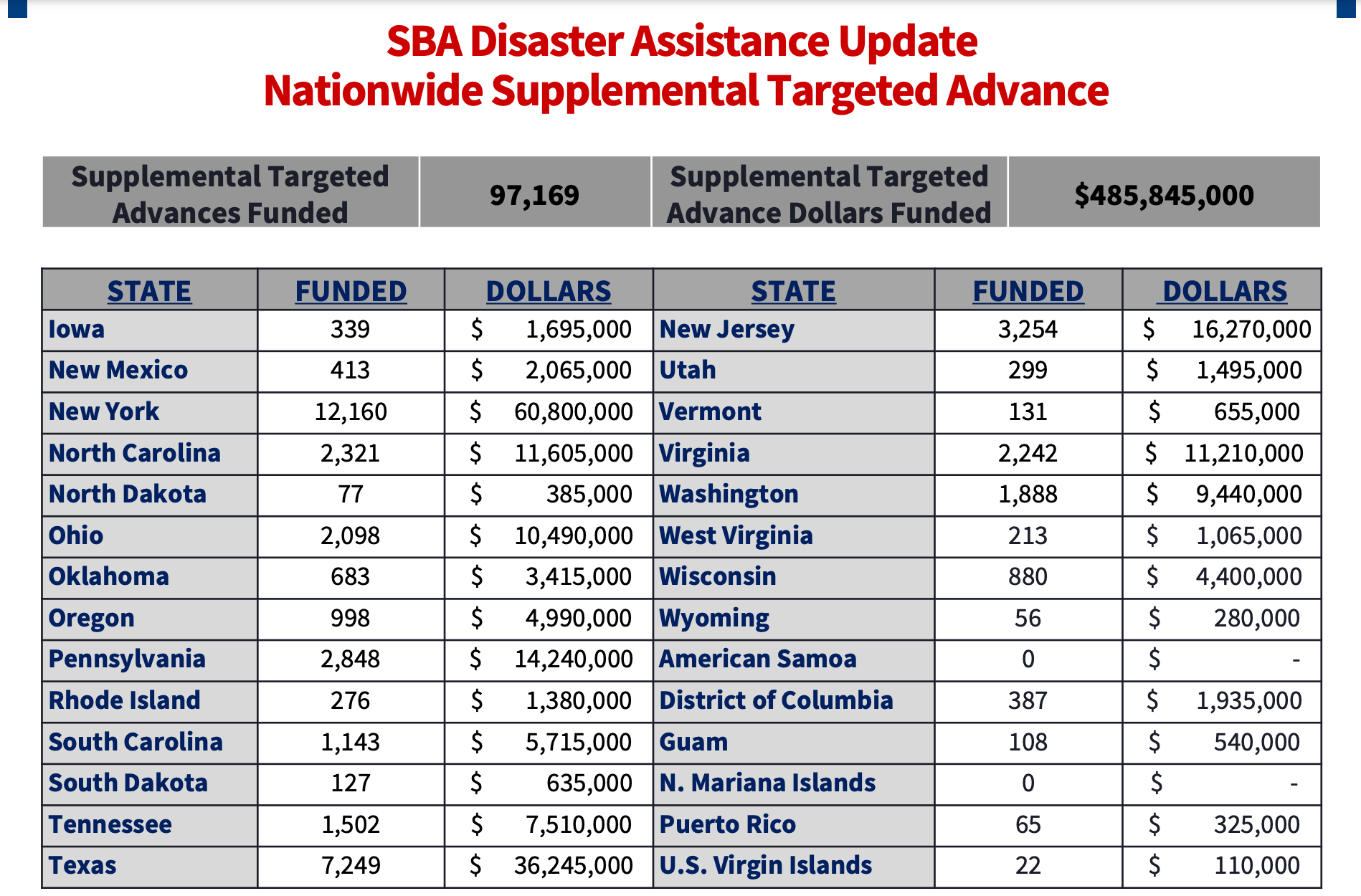 The SBA is Inviting More Businesses To Apply for Targeted and Supplemental Grants
As we reported, the SBA has been inviting more people to apply for the extra $10K and $5K grants. Invites have been going to people who've previously applied for an EIDL loan. The SBA is sending emails out to people who may qualify for the extra grants — based on the legislation rules, being in a low-income community, having 30% revenue reduction over an 8 week period, and having 300 or fewer employees.
Speaking of EIDL loans, our latest YouTube poll shows that 91% percent of people are still waiting for their EIDL loan increase.

In fact, based on the latest EIDL loan data, only around 3,000 EIDL loans have been approved in the past week. (It's unclear if these numbers also include the EIDL loan increases).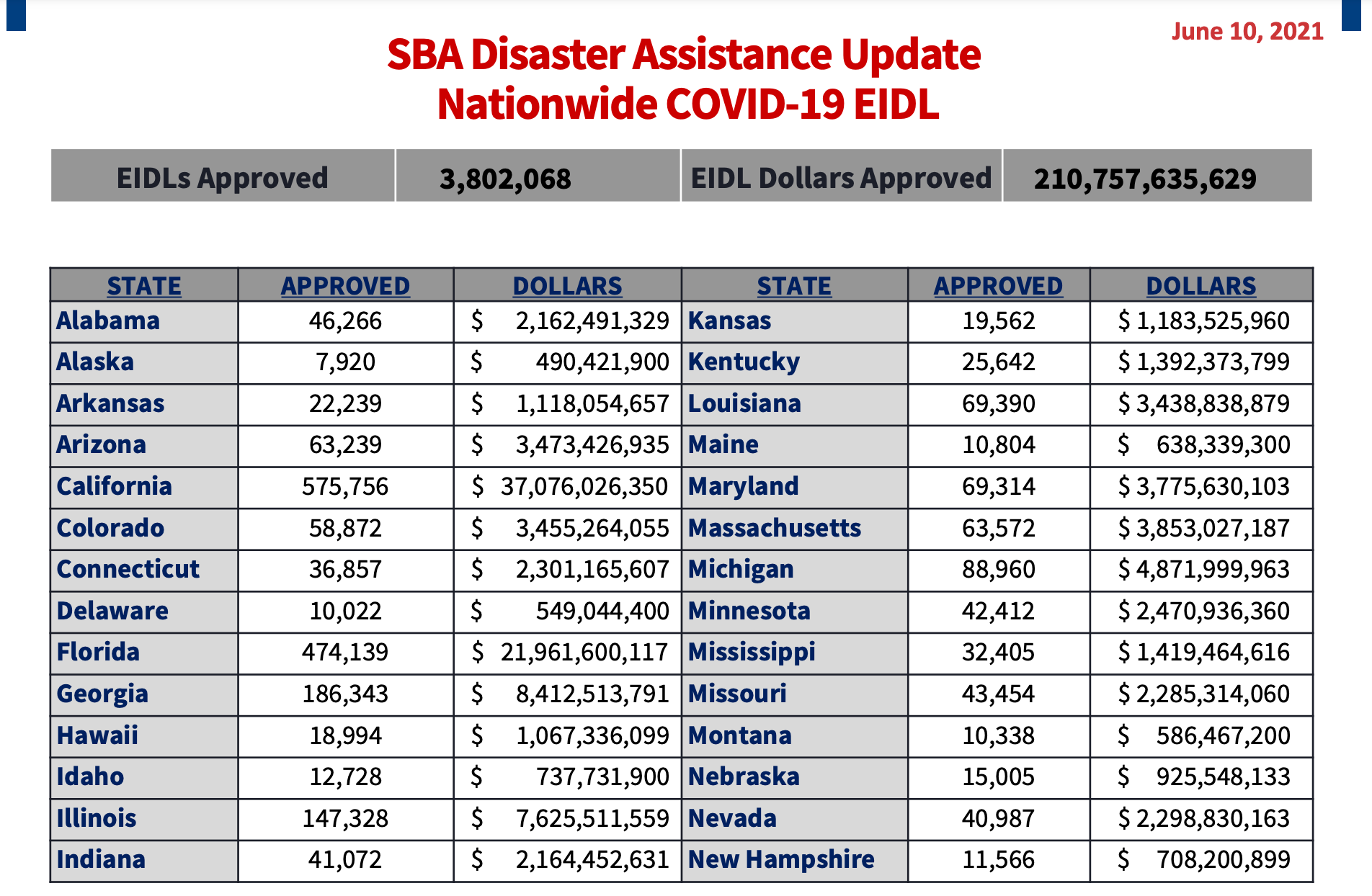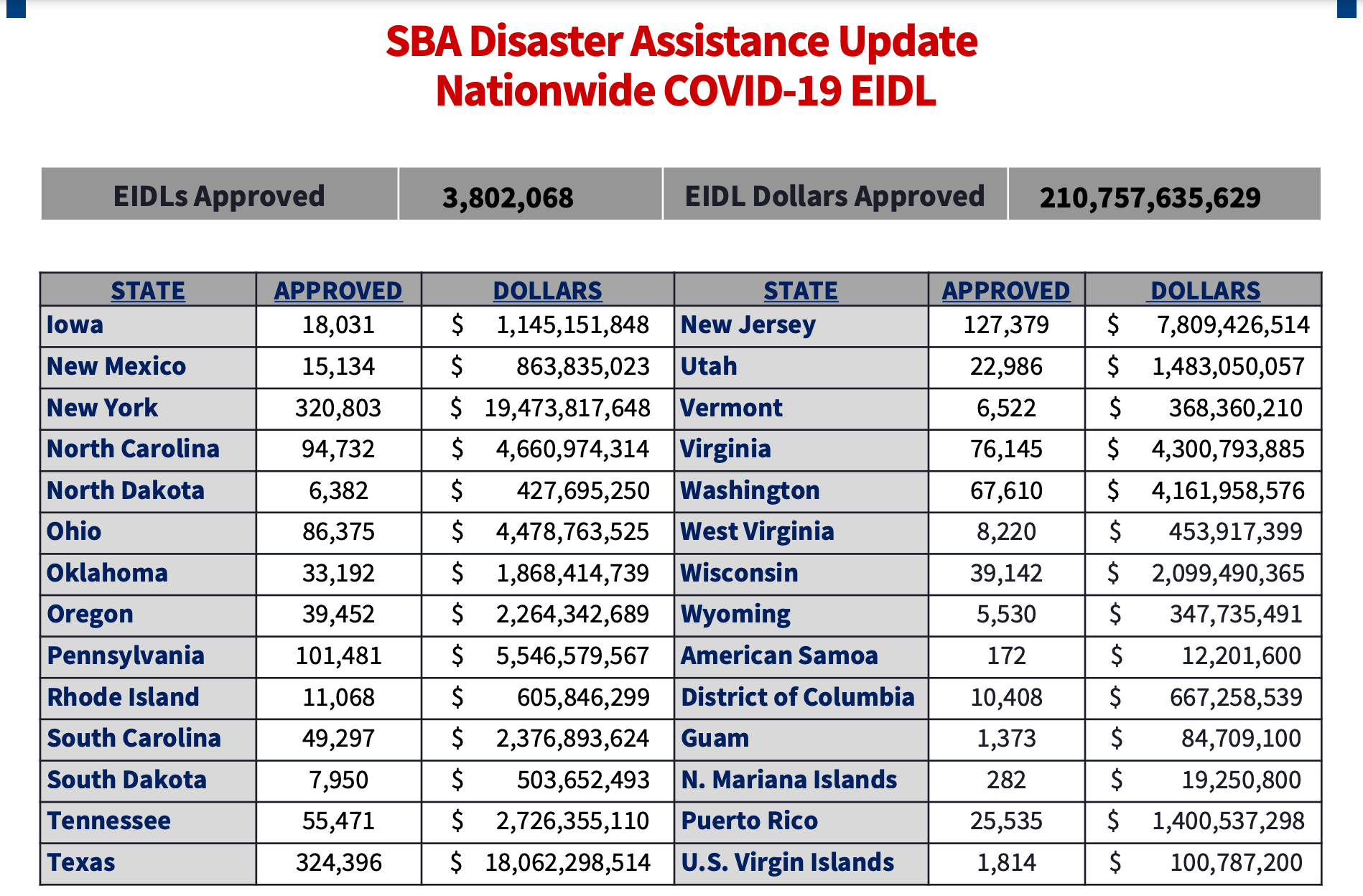 Alternatives Exist for EIDL Loan and Grant Programs
Private and state-level grant programs continue to help thousands of small business owners across the US. In addition, many banks and lenders have also improved their lending capabilities, including offering fairly competitive interest rates.
For example, we announced a new $250,000 grant program that Linktree has just announced called the Passion Fund. It's open to anyone over 18 with a passion, side hustle, or business. We've covered details on it on the Skip Plus grants tracker. It has 30 grants to distributed up to $20K each and the deadline is at the beginning of July.
Finally, we've covered other grant, loan, and funding options this week on our grants tracker, too.