The Small Business Growth Fund has opened its last round of 2023. This ongoing grant for small business owners and entrepreneurs is an opportunity to receive a grant of between $5,000 and $25,000. In this post we'll explain who's eligible, how to quickly apply, and what else you should know when applying for this grant.
Apply For the Small Business Growth Fund from Hello Alice
This grant is open to for-profits located in the US (including Puerto Rico) that grossed less than $1M in 2022. The deadline for this last round of 2023 is October 27th.  
The application may take around 60 - 90 minutes depending on if you've used the Skip grants vault before to save past grant answers.
How To Quickly Apply for the Small Business Growth Fund
First, go track this grant on the Skip Dashboard. You'll see tips on how to apply and eligibility. Then, complete your application answers on the Skip grants vault. Review the answers to simplify and condense them.
Lastly, go to the Hello Alice application page and copy and paste your answers. Answer the rest of the multiple choice questions. Review and submit.
Below is a video from Ryder explaining the fastest way to apply for this grant.
How is the Hello Alice Small Business Growth Fund Judged?
According to the FAQ provided by Hello Alice, there are three judging criteria for these grants. It's a good idea to pay specific attention to these criteria. If you do, you'll be a leg up on the vast majority of applicants.
All eligible applications will be evaluated based on:
Clarity and feasibility of plan for proposed use of funds (30%)
Demonstrated need for funds to achieve a business goal or milestone (40%)
Demonstrated commitment to community (30%)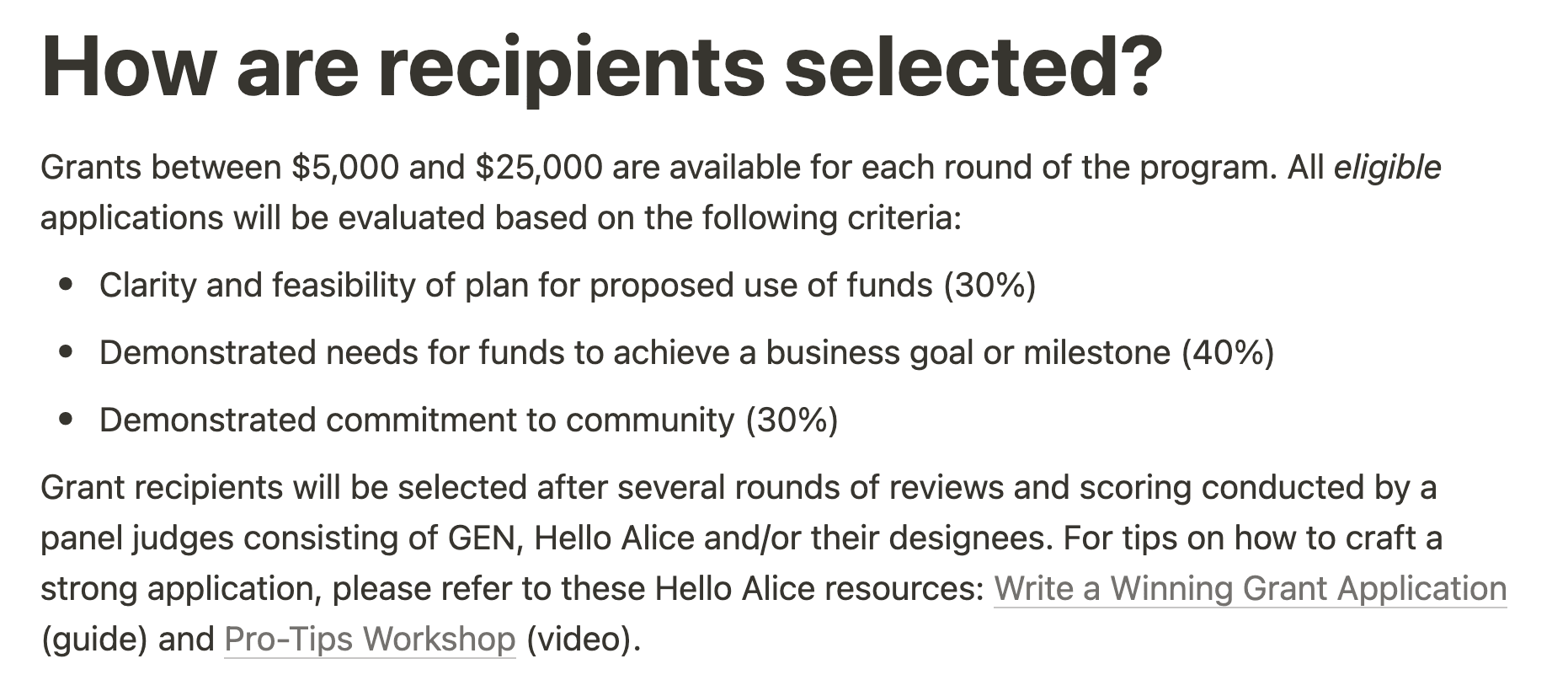 There are 2 primary application questions that will fulfill these criteria; you'll see these on the grants application. Good luck!