Are you one of the 4 million Americans who received an EIDL loan from the SBA over the past 2 years? The 30 months of EIDL deferment is coming to an end for many and most borrowers have not set up payments. Here's how to quickly find your EIDL balance, set up EIDL recurring payments, and even save money on EIDL repayments.
📌 NEW PROCESS February 21, 2023 Update*: The SBA has just released their brand new MySBA Loan Portal to manage and pay for EIDL loans, manage other SBA loans, and message the SBA. Here's the link to the new portal. *The copy below will be updated to reflect the new portal soon.
Watch the video walk-through above
Step 1: Find Your EIDL Loan Balance
The first step is to find out your EIDL balance, how much your first payment is, and when it is due. You need to do this on the SBA system, calls CAFS, or Capital Access Financial System.
Create an account on the SBA CAFS system
Login and navigate to your EIDL balance and payment info
Write down your EIDL loan number & EIDL first payment amount + due date
Screenshot your balance info, save it, upload it on your Skip Dashboard*
*Why upload on Skip? The CAFS system is difficult to login, once you're in, save the info securely on Skip so you don't have to come back. For example, if you don't login every 30 days, you're locked out and you have to call SBA customer support to unlock it.
A note on CAFS: The SBA has informed us they're working on a new integrated balance and payment system, however this isn't expected until early 2023.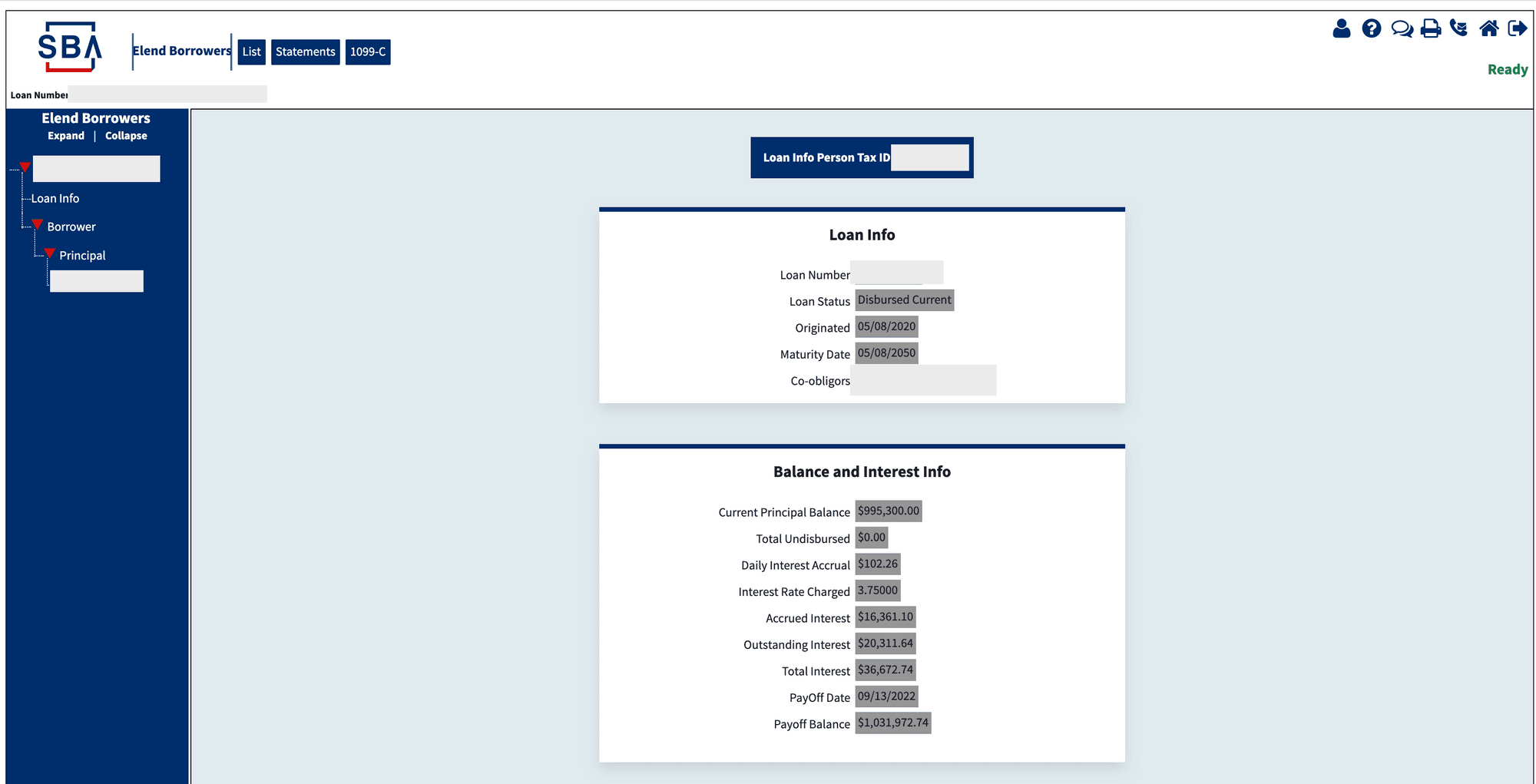 Step 2: Set Up EIDL Recurring Payments
Once you've got the information from the SBA CAFS system, head on over to pay.gov to set up payments.
Click "Make a SBA 1201 Borrower Payment"
Read instructions and add in your payment amount (either minimum from the CAFS system or another amount) and your EIDL loan number
Choose debit card, bank account (ACH), or PayPal
Choose the date you want to make your first payment
Select recurring payments and confirm information
Make sure you get confirmation email from pay.gov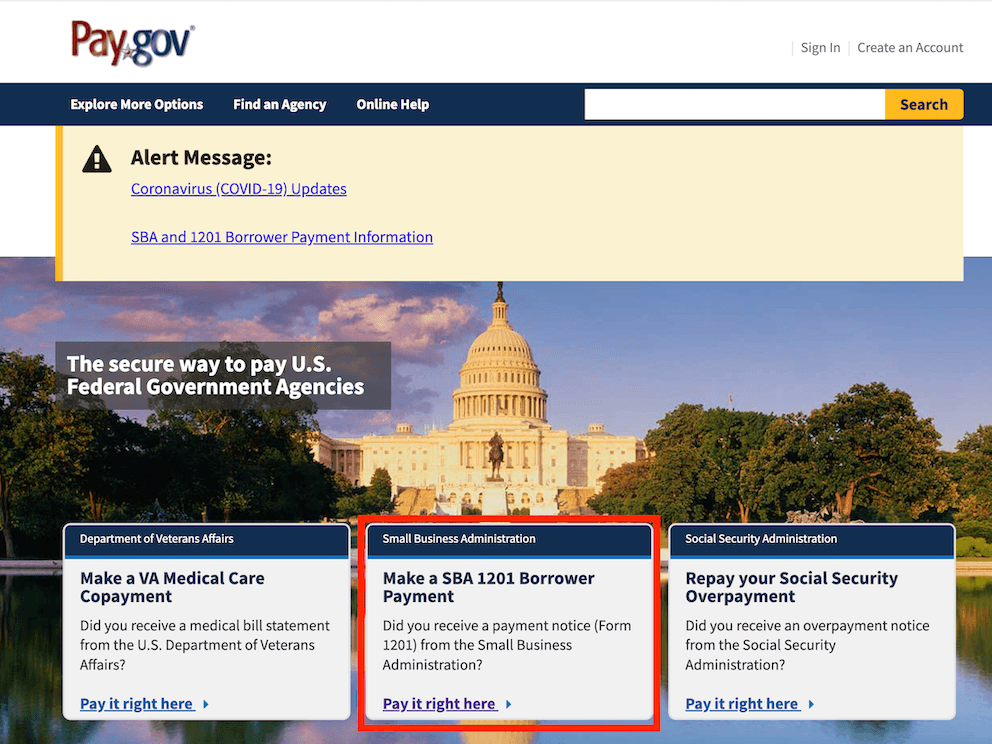 Step 3: Track EIDL Repayments And Save Money
The final step is add your payment information with Skip to get tips on how to save money on EIDL interest repayments (hint: strategically finding times to pay off more of your balance).
Add payment balance info including first payment due date
See updated info on your Skip dashboard
Get updates on how to save money on your EIDL loan repayments
Want 1-1 Help Applying for Funding or Growing Your Business?
If you need further assistance with funding — including government funding options via the SBA or SSBCI programs — or growing your business, try Skip VIP or Skip Platinum — or if you're already a member, reach out to your concierge. Join the tens of thousands of business owners and entrepreneurs who've collectively received $2B to launch and grow their businesses with Skip.