SBA Releases EIDL Loan Increase Next Steps
Breaking: The SBA has released next steps for business owners requesting additional EIDL Loan funding. We will be adding more information as it becomes available.
Login to your SBA Portal
You can login to your SBA portal here.
Further SBA EIDL Loan Increase Info
Track your EIDL Loan Increase based on self-reported information. Read the other recent EIDL grant and loan news.
Lookup EIDL Loan & Grant Recipients
If you want to check your past EIDL loan or grant status, or look up any business, all EIDL loans and grant recipients are publicly searchable here.
Direct Guidance from the SBA
Here is guidance directly from our SBA contact on this SBA portal update:
Borrowers that already requested a loan increase by email can now take the next step and log into their portal and click on the "Request More Funds" button. We are contacting borrowers that requested increases directly by email over the next 2 days to advise them of this next step, but borrowers checking their portal do not have to wait to take the next step. It will not affect the request order.
EIDL Loan Increase on SBA Portal
When you first login you may see something like this. Click the blue "Request more funds" button.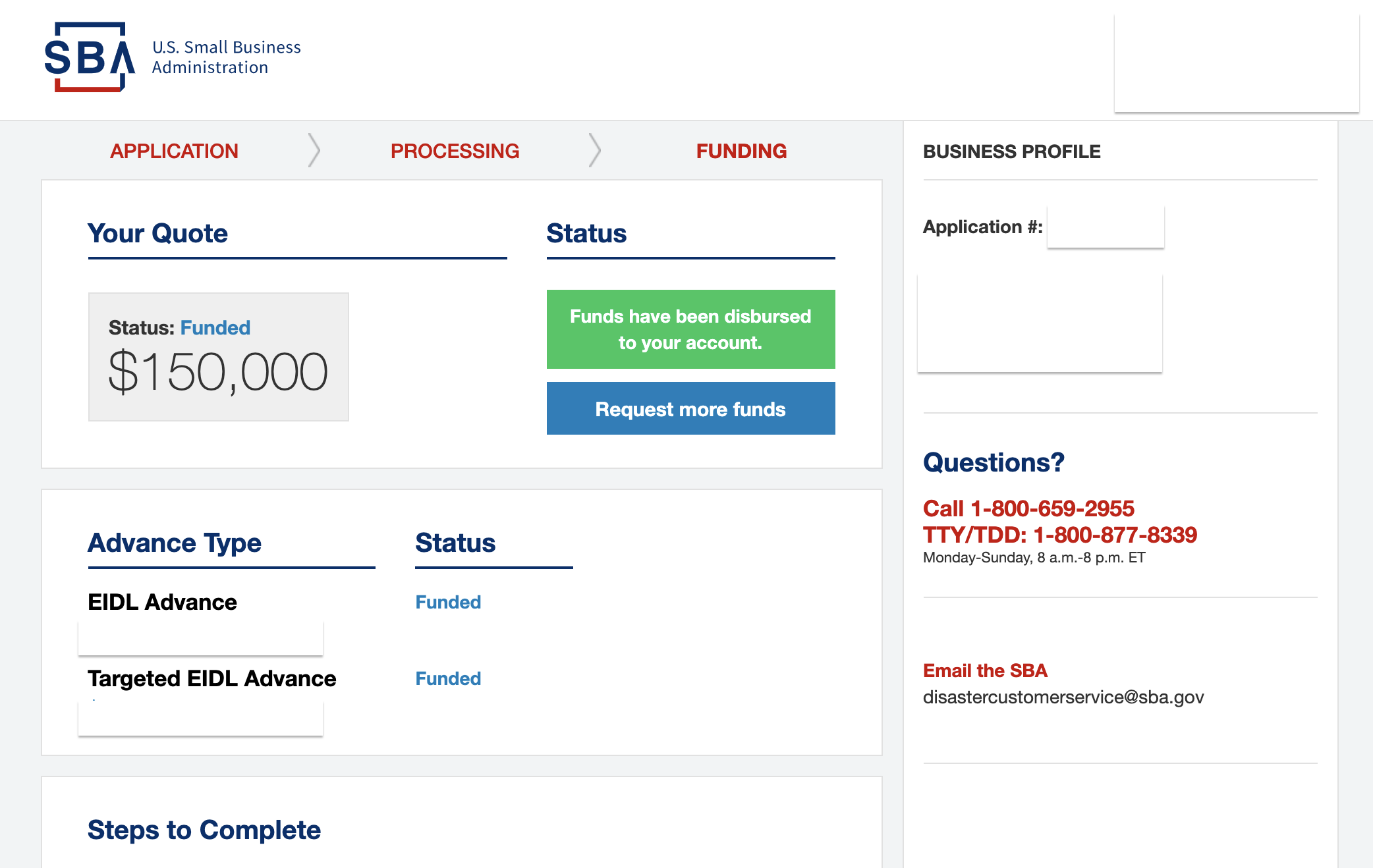 Then you'll see a modal like this. Read the description carefully. If any information to add type in box, otherwise click Submit.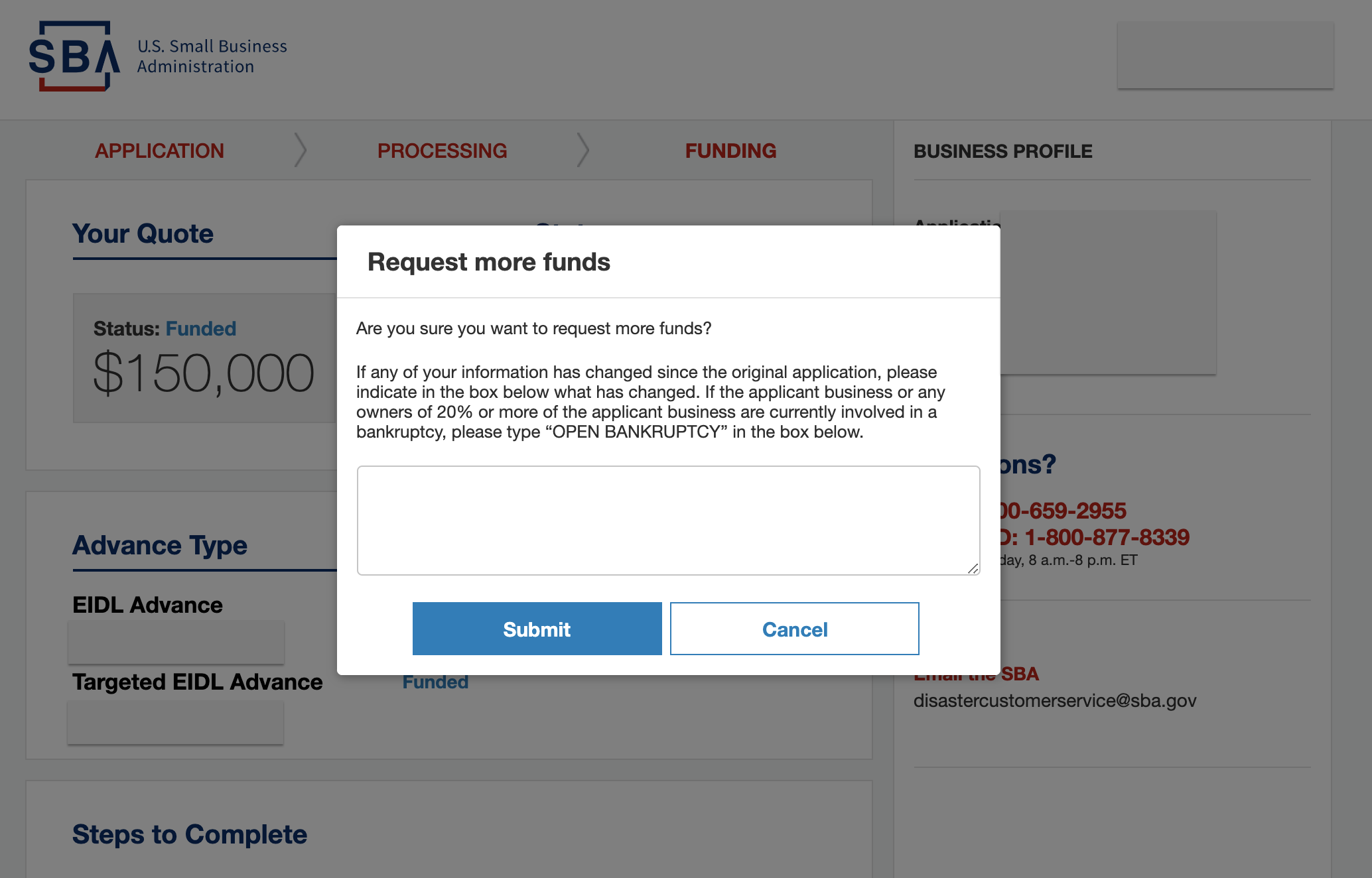 Then you'll be redirected to a page with different loan ranges depending on your situation and past EIDL loan amount. You can toggle amount to see how the payments will change.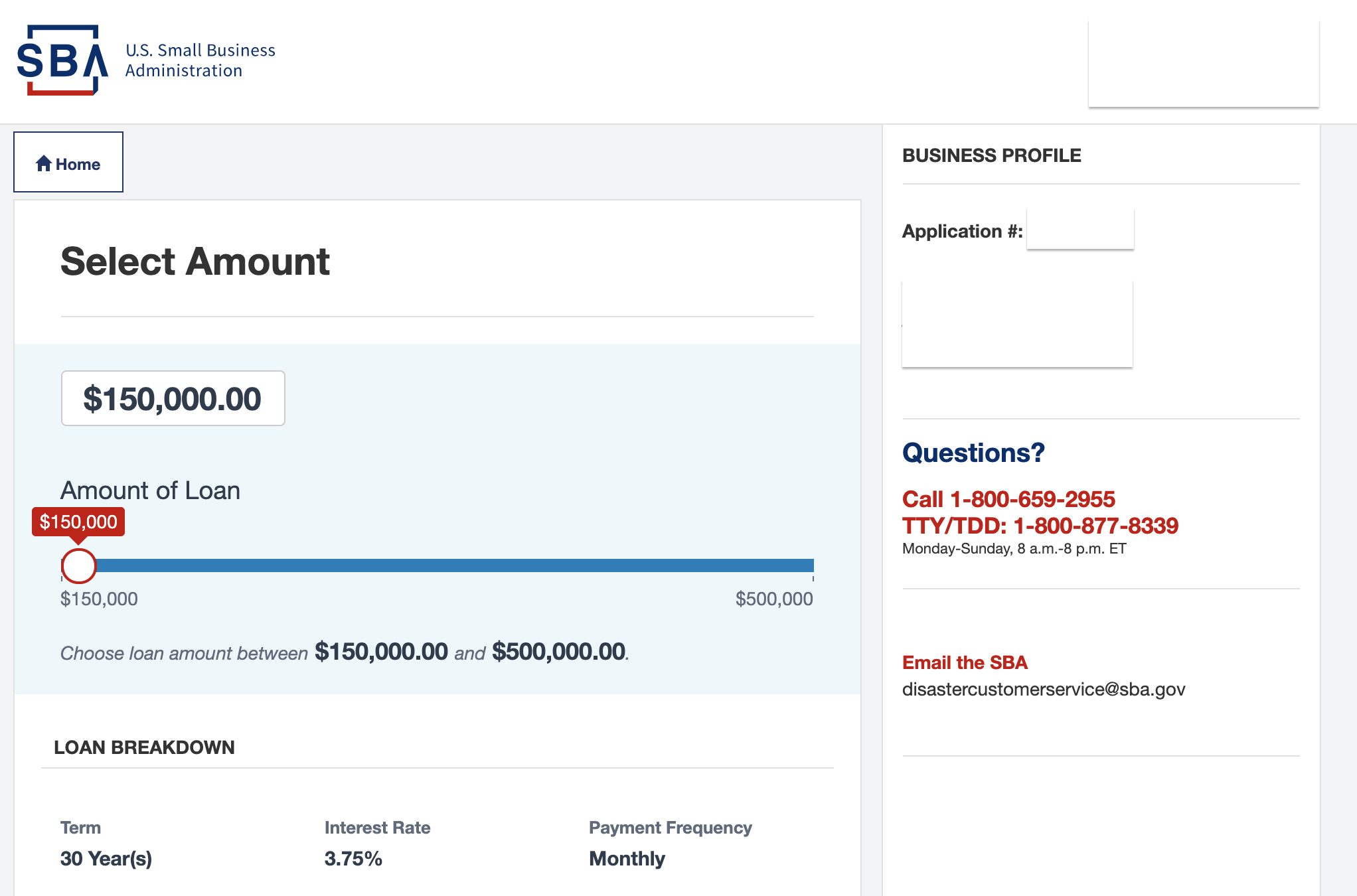 Then At the bottom of the page you can see the potential loan breakdown. Read the Note to Applicant and Loan Disclosure carefully before hitting the blue Accept button.
The Note to Applicant says "Selecting a loan amount does not mean that your loan has been approved. further review of the application will be conducted."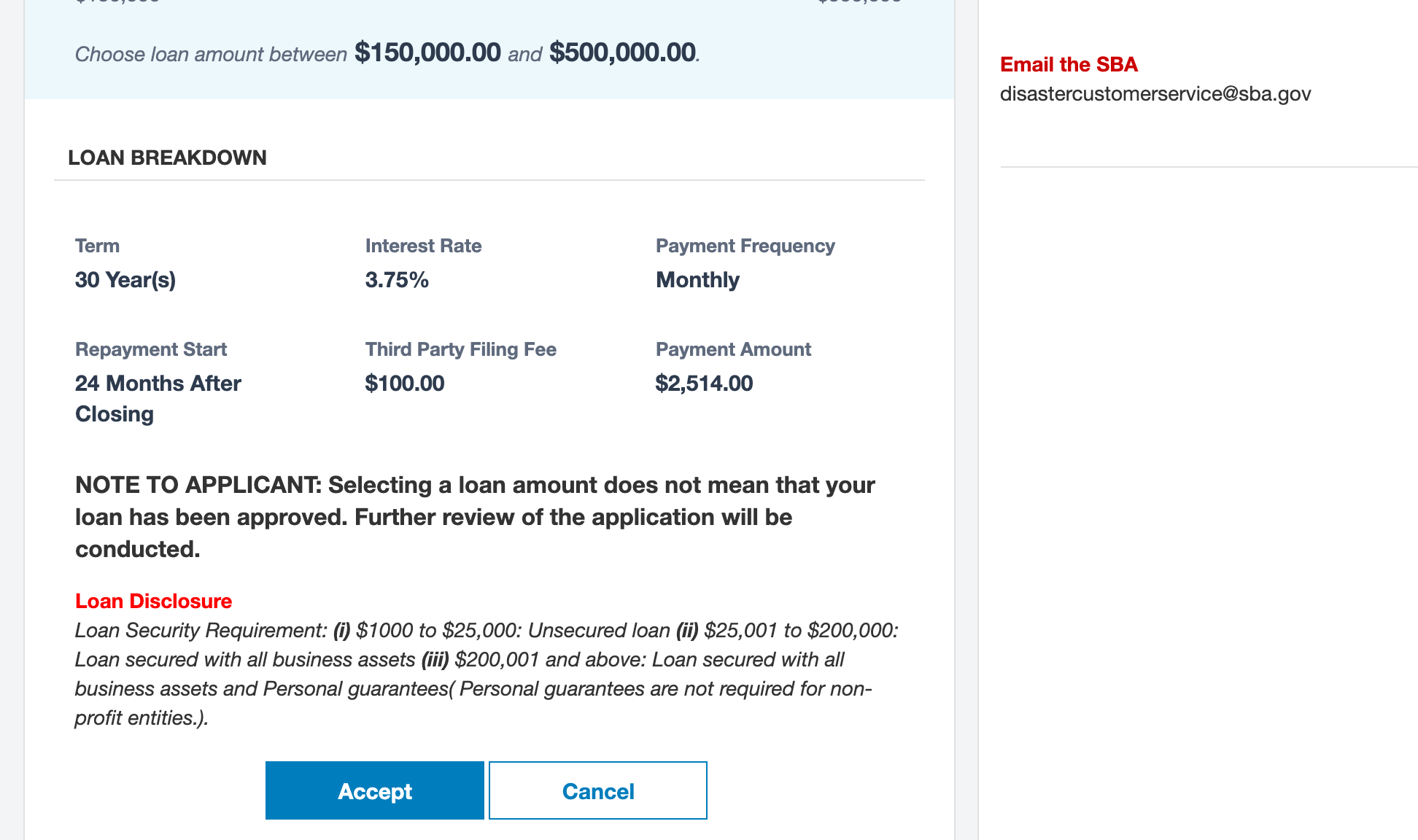 The SBA has been updating the website on-the-fly & the portal is also being hit with a lot of traffic. You may need to be patient when redirecting or logout and log back in if you experience issues.
Once you click accept you may be prompted to sign more documents so check the bottom of the home screen.
Eventually you should see a screen like this: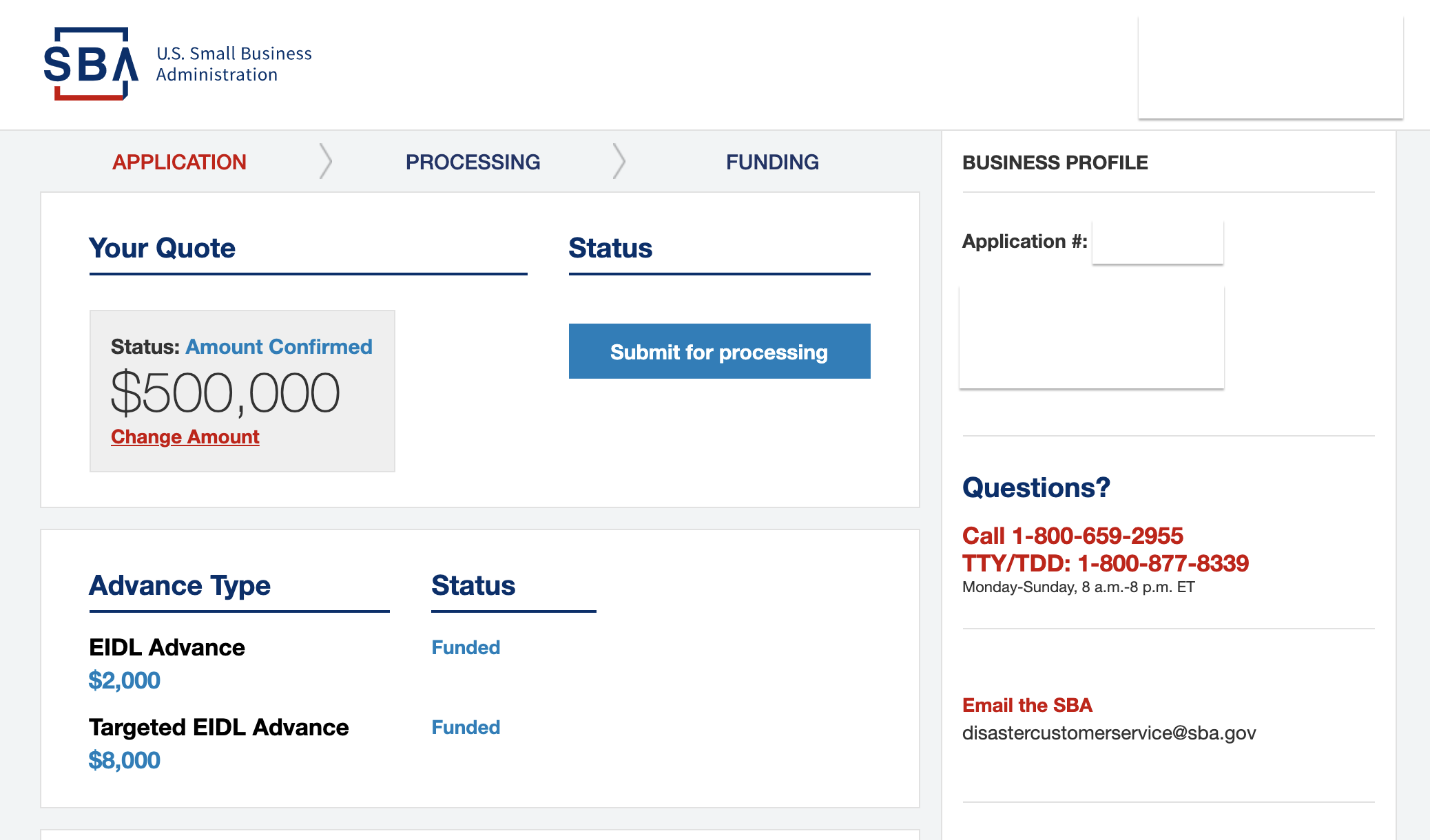 The last step should be to click "Submit for Processing" and a modal like this will appear: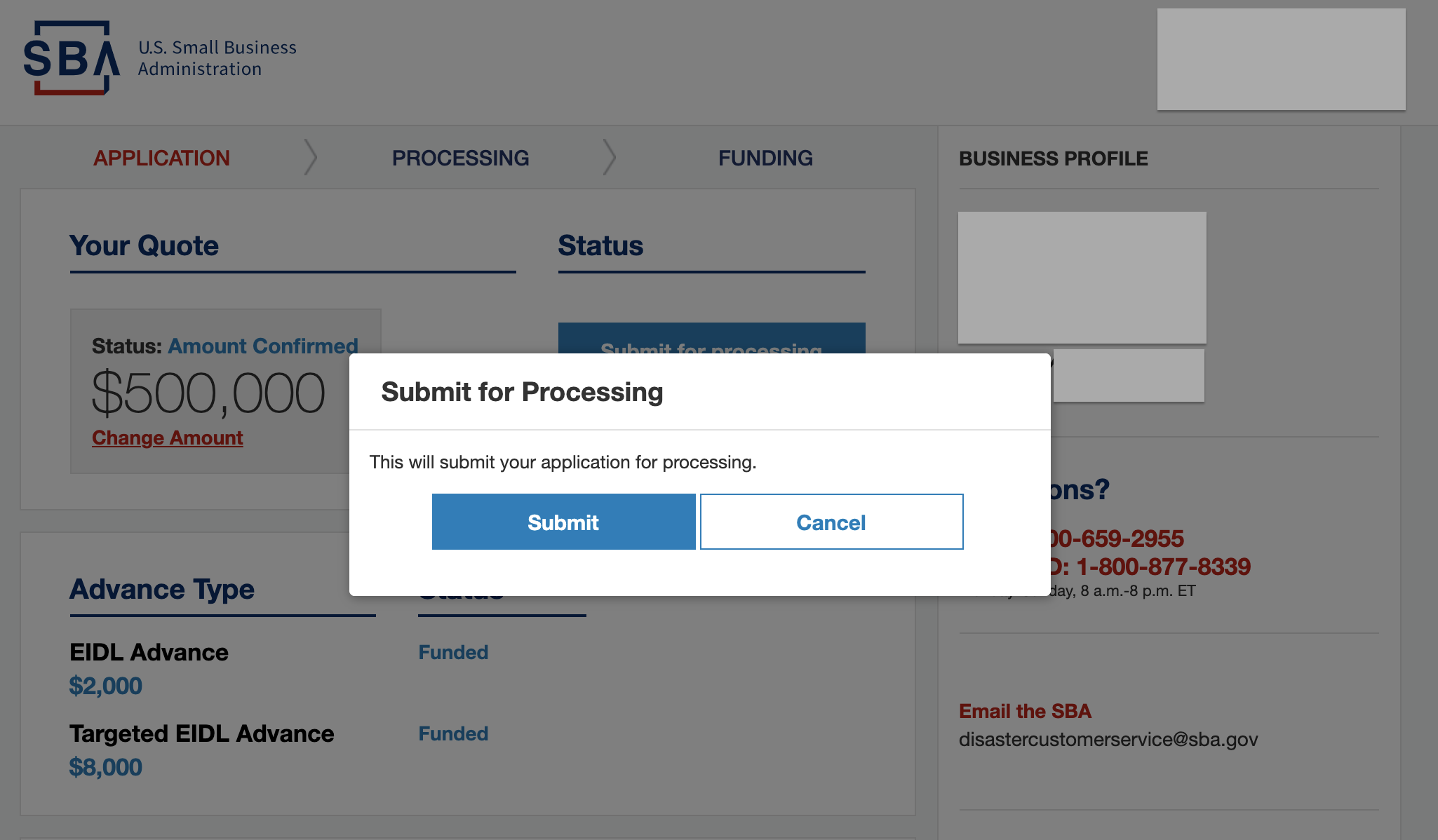 Again, the redirect may take time but it should eventually redirect back to the home screen with the status changed to green, "Your loan modification is being processed".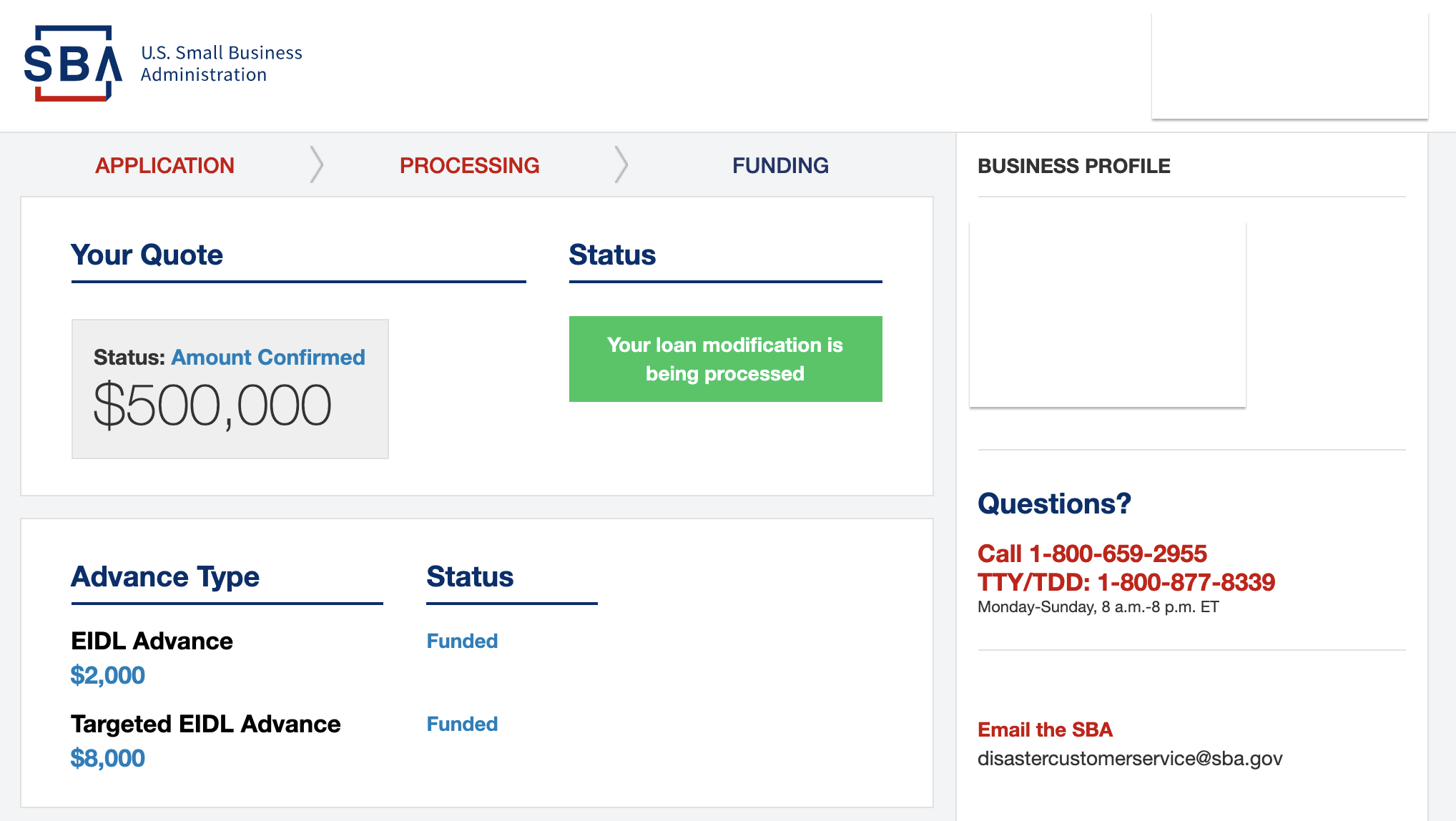 Here's the login to your SBA portal again.
📌Further reading: Should You Request an EIDL Loan Increase? or How to Get Help with your EIDL Loan Increase?