On Wednesday October 5, our CEO Ryder Pearce interviewed SBA Director of Preparedness, Communication, and Coordination Alejandro Contreras. The 45-minute conversation covered the new disaster funding in Florida and Puerto Rico, who's eligible and how to apply. Alejandro also discuss COVID EIDL repayment news.
Here's a brief summary of that conversation along with the video. We'll be updating this post with more information soon, and posting shorter video clips as well.
SBA is Providing Disaster Loans in Florida and Puerto Rico
Due to the declared national disasters in Florida and Puerto Rico (Hurricane Ian and Hurricane Fiona, respectively), the SBA and FEMA are assisting with recovery.
The SBA is assisting with physical and economic injury (EIDL) loans to those that were affected. You can see the map of eligible Florida counties and deadlines.
Mr. Contreras encouraged anyone affected to consider applying and applying early. Also, as a starting point, individuals and business owners should go to disasterassistance.gov — this is the coordinated disaster response website.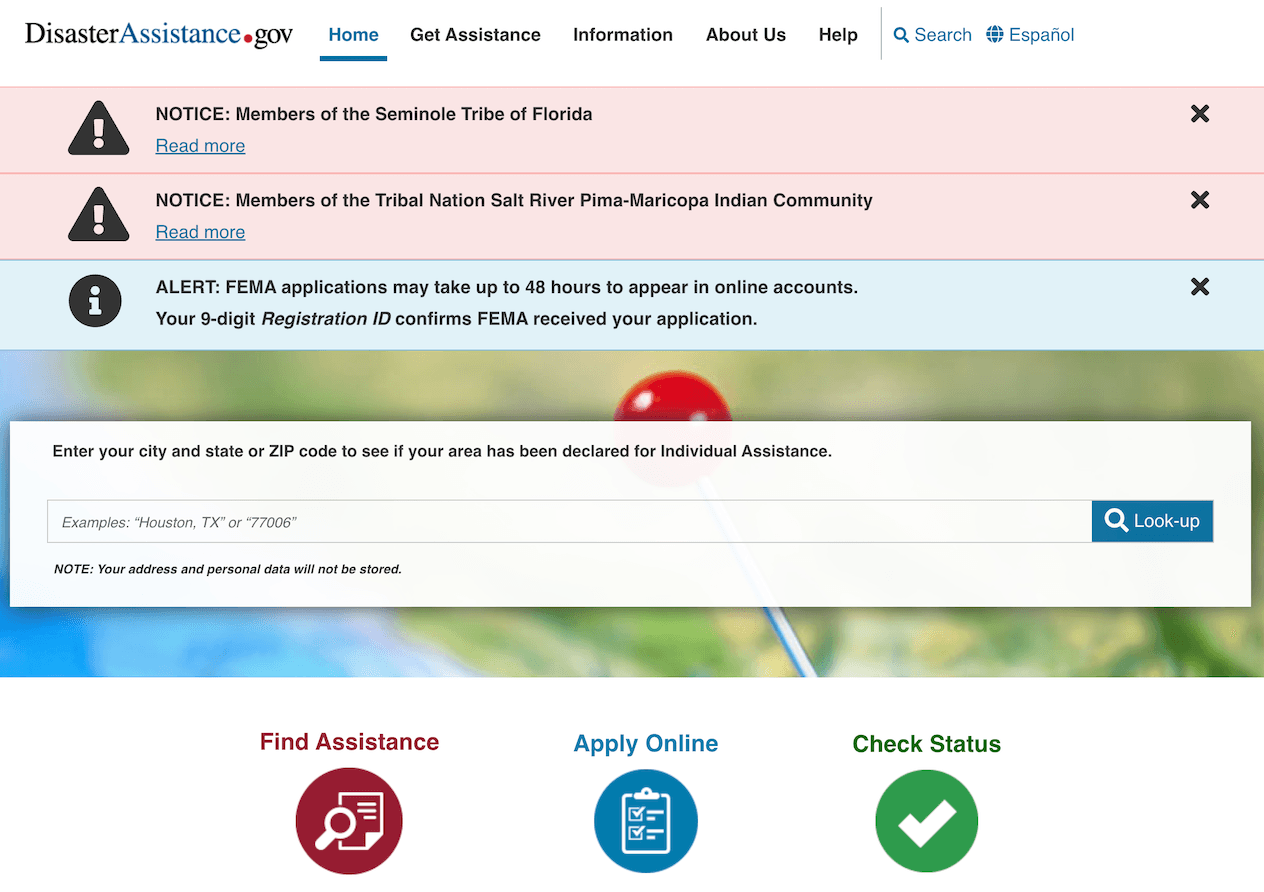 SBA is Working on EIDL Repayment Improvements
Mr. Contreras discussed the major technological improvements the SBA is working on to make EIDL repayments easier to manage.
At the moment, the nearly 4 million COVID EIDL borrowers need to check their balance on the SBA website and then go to pay.gov to make payments. Here are the step-by-step instructions to setting up EIDL repayments.
The SBA is working on making one portal to view, manage, and pay not only COVID EIDL loans but all SBA related loans. This would include loans such as SBA 7A or 504 loans.
Mr. Contreras did not give a timeline for this roll out but it's likely this will come in early 2023.
SBA is Discussing Ways of Helping Reduce the "EIDL Burden"
Mr. Contreras also addressed a recent letter from the National Restaurant Association that proposed repayment changes for COVID EIDL loans.
This was in response to an August report that found a majority of restaurants said they would not be able to repay their EIDL loans.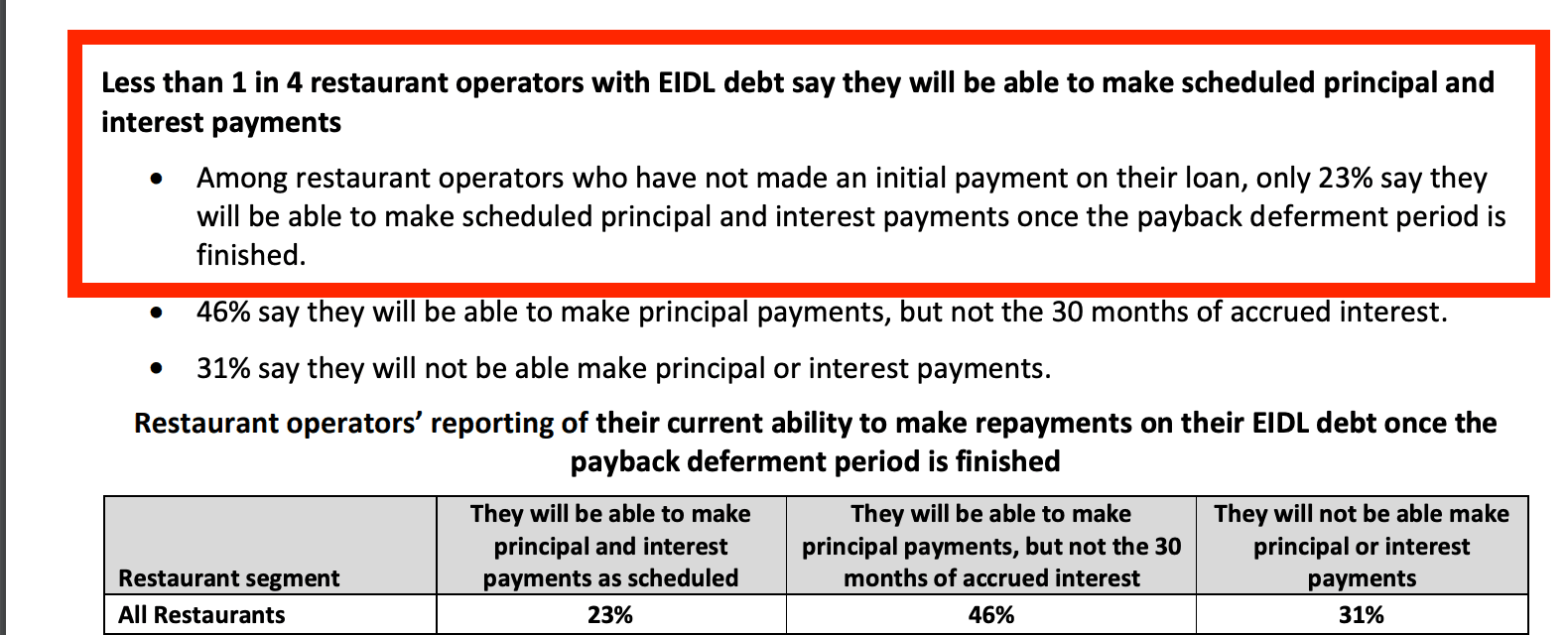 As part of the letter to the SBA, three proposals were made. Two of them — to eliminate accrued interest rates and do partial forgiveness after 10 years of payments are not currently on the table. These both would require Congressional approval.
However, Mr. Contreras did mention that the SBA is aware of the repayment challenges and is looking at ways of improving this situation for millions of borrowers. This may mean that changing the interest rate from 3.75% to 1% for these 30-year loans is a policy decision within the SBA's control.
Want 1-1 Help Applying for Funding or Growing Your Business?
If you need further assistance with funding — including government funding options via the SBA or SSBCI programs — or growing your business, try Skip VIP or Skip Platinum — or if you're already a member, reach out to your concierge. Join the tens of thousands of business owners and entrepreneurs who've collectively received $2B to launch and grow their businesses with Skip.