Want To Get Even More Grants?
In January, we put together a team dedicated to researching and finding grants, loans, and funding opportunities. Our goal is to help give you a leg up on all new programs — from the city, county, state, and national levels.
We expect many more grant and funding opportunities starting in March. Since it's the last week of February, we decided to share more about our latest Skip Plus service. It's geared to helping you secure more grants or more funding. Here's how to get started.
Friday Feb 26 Update: We've added a new grant opportunity up to $20,000 that is now available! It's open for the next 2 weeks. Go to Grant Opportunities on the app to get details and find out how to apply.
Go to the Skip App Services screen (or click back button at top of this page) and click "See New Grant Opportunities"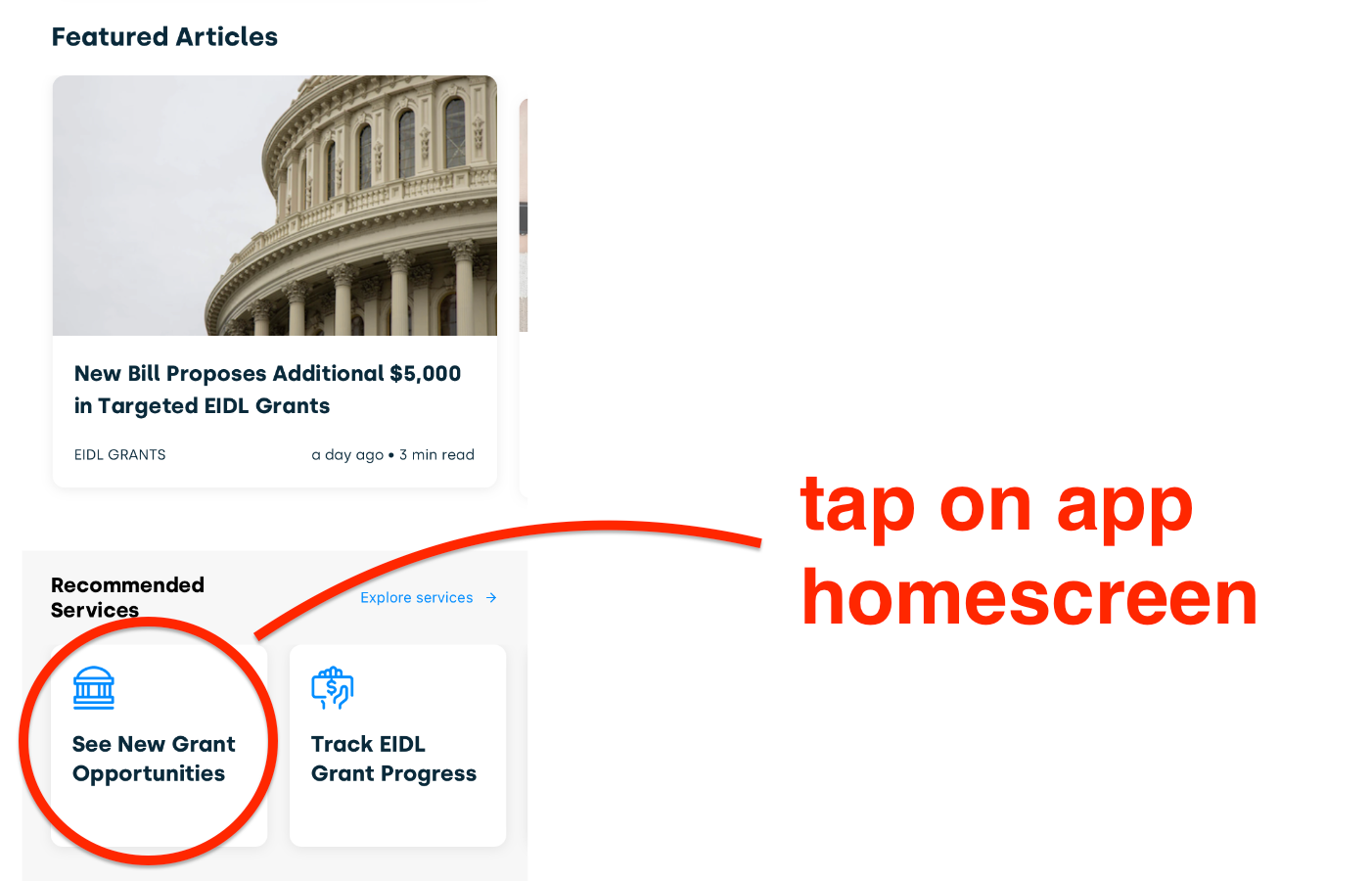 2. Start free Skip Plus trial and get access to the latest information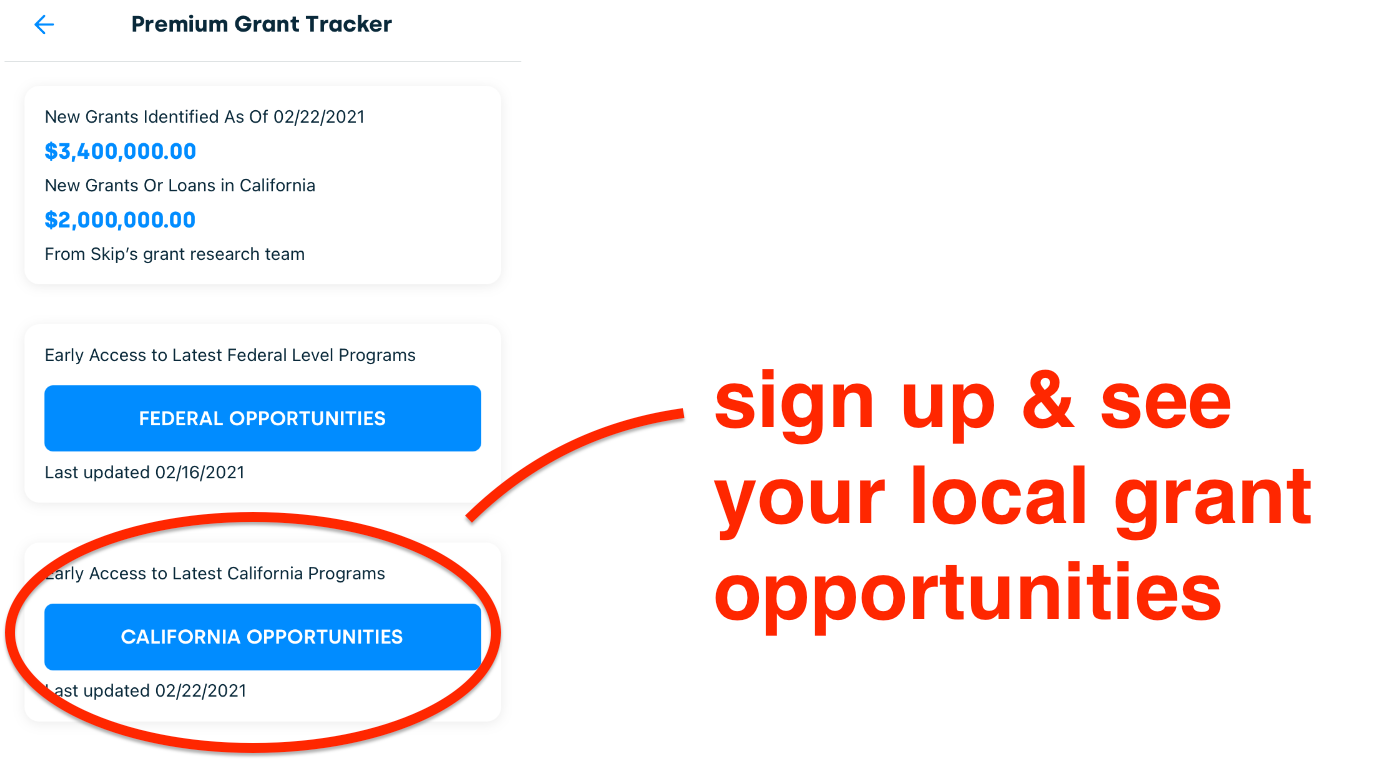 3. Check back often (at least weekly!) to get the latest updates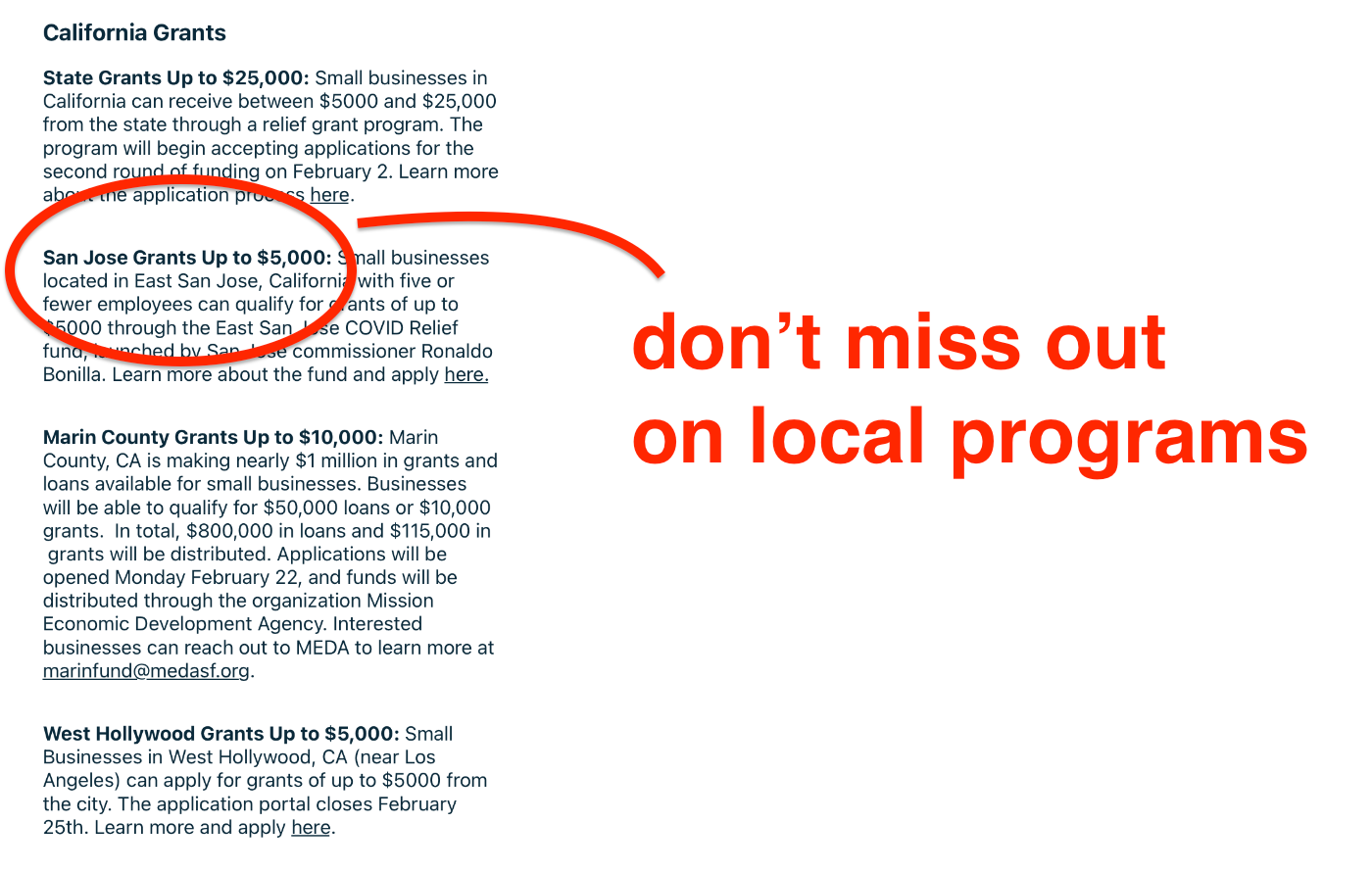 That's it! We hope you find it valuable. Go to the Services screen on the app (or click the back button at the top of this page) to find the Grant Opportunities service. Our goal is to help you get as much funding as possible. And if you really want to maximize your information intake (new grants!) follow us on Instagram and YouTube.